British and Irish Legal Information Institute
Freely Available British and Irish Public Legal Information
[
Home
] [
Databases
] [
World Law
] [
Multidatabase Search
] [
Help
] [
Feedback
]
European Court of Human Rights
---
You are here:
BAILII
>>
Databases
>>
European Court of Human Rights
>> LUGSPETSVUGLEPOSTAVKA v Ukraine - 18257/09 [2011] ECHR 723 (12 April 2011)
URL:
http://www.bailii.org/eu/cases/ECHR/2011/723.html
Cite as: [2011] ECHR 723
---
[
New search
] [
Contents list
] [
Printable RTF version
] [
Help
]
---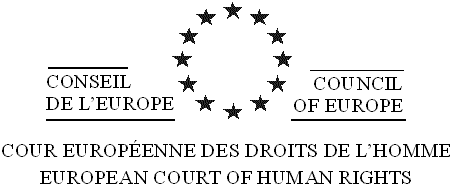 FIFTH SECTION
DECISION
Application no. 18257/09
by LUGSPETSVUGLEPOSTAVKA
against Ukraine
The European Court of Human Rights (Fifth Section), sitting on 12 April 2011 as a Committee composed of:
Boštjan M. Zupančič, President,
Ganna Yudkivska,
Angelika Nußberger, judges,
and Stephen Phillips, Deputy Section Registrar,
Having regard to the above application lodged on 2 March 2009,
Having deliberated, decides as follows:
THE FACTS
The application was lodged by Lugspetsvuglepostavka, a Ukrainian limited liability company based in Lugansk. It was represented before the Court by Mr O. P. Bilokon, a lawyer practising in Donetsk.
The applicant complained about non-enforcement of court judgments in its favour.
By letter dated 27 October 2010 the applicant's lawyer requested the Court to terminate the examination of the application.
THE LAW
In the light of the foregoing, and in the absence of any special circumstances regarding respect for the rights guaranteed by the Convention or its Protocols, the Court considers that the applicant does not wish to pursue the application within the meaning of Article 37 § 1 (a) of the Convention.
In view of the above, it is appropriate to strike the case out of the list.
For these reasons, the Court unanimously
Decides to strike the application out of its list of cases.
Stephen Phillips Boštjan M. Zupančič
Deputy Registrar President