European Court of Human Rights
---
You are here:
BAILII
>>
Databases
>>
European Court of Human Rights
>> BODROZIC AND VUJIN v. SERBIA - 38435/05 [2009] ECHR 977 (23 June 2009)
URL:
http://www.bailii.org/eu/cases/ECHR/2009/977.html
Cite as: [2009] ECHR 977
---
[
New search
] [
Contents list
] [
Printable RTF version
] [
Help
]
---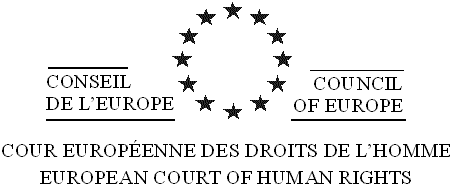 SECOND SECTION
CASE OF BODROZIĆ AND VUJIN v. SERBIA
(Application no. 38435/05)
JUDGMENT
STRASBOURG
23 June 2009
This judgment will become final in the circumstances set out in Article 44 § 2 of the Convention. It may be subject to editorial revision.
In the case of BodroZić and Vujin v. Serbia,
The European Court of Human Rights (Second Section), sitting as a Chamber composed of:
Françoise Tulkens, President,
Ireneu Cabral Barreto,
Vladimiro Zagrebelsky,
Danutė Jočienė,
Dragoljub Popović,
András Sajó,
Nona Tsotsoria, judges,
and Françoise Elens-Passos, Deputy Section Registrar,
Having deliberated in private on 2 June 2009,
Delivers the following judgment, which was adopted on that date:
PROCEDURE
THE FACTS
I. THE CIRCUMSTANCES OF THE CASE
"Where will our souls go, we wonder. Are we Superhiks [the most prominent villain from the 'Alan Ford' comic book] of Kikinda, who take from the poor and give to the rich? Are we arrogant spendthrifts who waste money belonging to all Kikinda citizens, so that poor people have to pay our fines for offensive writing? Has the judge D.K.... punished us too mildly and shouldn't he have satisfied the request of the lawyer S.K. and deservedly ripped us off to the tune of 150,000 dinars? But couldn't our prosecutor, who is surely not a blonde, but is being whistled at by workers on strike, have asked for more, since [another column in the K. newspaper] ruined his reputation acquired over decades, and in particular over the past year or two, when he so 'skilfully' drafted dismissals to all the [']non-workers['] and the opposition from [a local factory]? And what should the citizens who finance our public company do and think? Could they also wonder who gave us the right to write insulting texts so that the judges of Kikinda must punish us?... Do we have the right to deny that people are tired of such a behaviour of ours...? Do we have the right to deny our fellow citizens their wish for a quiet life, free of stress and various court proceedings? Do we have a soul, we wonder out loud, and if we do, where will it go after we've prepared another scandal? We should be ashamed of ourselves."
"JPICK and the manager were visited by a blonde the other day. For that occasion the blonde was whistled at by the workers who were not on strike. And she wasn't even a lawyer..."
On the left of the photograph, there was a small box containing three anagrams, the first of which was an anagram of S.K.'s name.
"Such writing by the defendants demonstrates the intention to demean the private prosecutor [S.K.]. This is so because it is clear that the defendants, in different ways and in different sections [of the newspaper], compared the private prosecutor to a female, which comparison is objectively insulting in society. Namely, in our mentality it is insulting to feminise a man, and jokes about blondes are not in the least flattering, because they portray blondes as stupid people subject to mockery."
II. RELEVANT DOMESTIC LAW
Article 170
"A constitutional appeal may be lodged against individual decisions or actions of State bodies or organisations exercising delegated public powers which violate or deny human or minority rights and freedoms guaranteed by the Constitution, if other legal remedies for their protection have already been exhausted or have not been prescribed."
14. The Criminal Code of the Republic of Serbia (Krivični zakon Republike Srbije; published in OG RS nos. 26/77, 28/77, 43/77, 20/79, 24/84, 39/86, 51/87, 6/89, 42/89, 21/90, 16/90, 49/92, 23/93, 67/93, 47/94, 17/95, 44/98, 10/02, 11/02, 80/02, 39/03 and 67/03), in so far as relevant, reads as follows:
Article 93
"1. Whoever insults another shall be fined or punished by imprisonment not exceeding three months.
2. Whoever commits an act described in [the above] paragraph ... through the press ... or at a public meeting shall be fined or punished by imprisonment not exceeding six months."
Article 96
"1. ... [no one] ... shall ... be punished for insulting another person if he [or she] does so in a scientific, literary or artistic work or a serious critique, in the performance of his [or her] official duties, his [or her] journalistic profession, as part of a political or other social activity or in defence of a right or of a justified interest, if from the manner of his [or her] expression or other circumstances it is clear that there was no [underlying] intent to disparage.
2. In situations referred to above, ... [the defendant] ... shall not be punished for claiming or disseminating claims that another person has committed a criminal offence prosecuted ex officio, even though there is no final judgment to that effect ... , if he [or she] proves that there were reasonable grounds to believe in the veracity of ... [those claims] ..."
Article 39
"... 3. If the fine cannot be collected, the court shall order a day of imprisonment for each 200 dinars of the fine, provided that the overall term of imprisonment does not exceed six months.
4. If the convicted person pays only a part of the fine [imposed], the rest shall ... be converted into imprisonment, and if the convicted person [subsequently] pays the remainder of the fine, his [or her] imprisonment shall be discontinued."
THE LAW
I. ALLEGED VIOLATION OF ARTICLE 10 OF THE CONVENTION
"1. Everyone has the right to freedom of expression. This right shall include freedom to hold opinions and to receive and impart information and ideas without interference by public authority and regardless of frontiers. ...
2. The exercise of these freedoms, since it carries with it duties and responsibilities, may be subject to such formalities, conditions, restrictions or penalties as are prescribed by law and are necessary in a democratic society ... for the protection of the reputation or rights of others ..."
A. Admissibility
B. Merits
1. The Government's submissions
2. The applicants' submissions
3. The Court's assessment
(a) "Prescribed by law"
(b) "Legitimate aim"
(c) Necessary in a democratic society"
II. APPLICATION OF ARTICLE 41 OF THE CONVENTION
"If the Court finds that there has been a violation of the Convention or the Protocols thereto, and if the internal law of the High Contracting Party concerned allows only partial reparation to be made, the Court shall, if necessary, afford just satisfaction to the injured party."
FOR THESE REASONS, THE COURT UNANIMOUSLY
Done in English, and notified in writing on 23 June 2009, pursuant to Rule 77 §§ 2 and 3 of the Rules of Court.
Françoise Elens-Passos Françoise Tulkens
Deputy Registrar President