European Court of Human Rights
---
You are here:
BAILII
>>
Databases
>>
European Court of Human Rights
>> CIHAN OZTURK v. TURKEY - 17095/03 [2009] ECHR 879 (9 June 2009)
URL:
http://www.bailii.org/eu/cases/ECHR/2009/879.html
Cite as: [2009] ECHR 879
---
[
New search
] [
Contents list
] [
Printable RTF version
] [
Help
]
---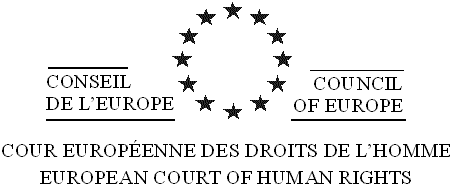 SECOND SECTION
CASE OF CİHAN ÖZTÜRK v. TURKEY
(Application no. 17095/03)
JUDGMENT
STRASBOURG
9 June 2009
This judgment will become final in the circumstances set out in Article 44 § 2 of the Convention. It may be subject to editorial revision.
In the case of Cihan Öztürk v. Turkey,
The European Court of Human Rights (Second Section), sitting as a Chamber composed of:
Françoise Tulkens, President,
Ireneu Cabral Barreto,
Vladimiro Zagrebelsky,
Danutė Jočienė,
Dragoljub Popović,
Nona Tsotsoria,
Işıl Karakaş, judges,
and Sally Dollé, Section Registrar,
Having deliberated in private on 19 May 2009,
Delivers the following judgment, which was adopted on that date:
PROCEDURE
THE FACTS
I. THE CIRCUMSTANCES OF THE CASE
"My esteemed former Director, ... as a result of your pointless and inappropriate acts, which were carried out merely to obtain economic and political profit and to appear cute to some people, you caused irreparable harm to our historic PTT (Beyoğlu) building ...
... I believe that our late Minister of Communications, Hüseyin Hasip Efendi, would turn in his grave if he saw the building today ...
My esteemed retired Director, in an interview which was published in Tempo magazine, in which you appeared in the guise of a heroine and a symbol for honesty, like an exemplary manager in Turkey, you managed to exploit the sentiments of (the interviewer) by appearing innocent, clean and pure. The interview was given the title 'They ate the president who did not eat'. This title moved me tremendously and made me think. I wished that the interview had not been published in a serious magazine. Now, like a lady with a conscience, and without twisting the truth, tell [us]. In our country there are many people who take bribes; there are thieves and crooks. And even though these people are convicted by our independent courts, they never admit that ... they stole or that they were bribed. As you may very well remember, an eminent statesman once said, 'No one can know what happens between two people and bribery cannot be documented.'...
While it was decided by the Ministry of Transport, the State Planning Agency and the Office of the Prime Minister to pay 373,800,000,000 TRL for our building, I cannot understand how you managed to spend 422,000,000,000 TRL, by consulting with Mr U.D., who has nothing to do with our administration. Do you also know that, in a telephone conversation, one of your employees told me that he could not make any payment which had not been approved by Mr U.D.?"
II. RELEVANT DOMESTIC LAW AND PRACTICE
"Any person who alleges that his personality rights have been illegally violated can claim compensation for non-pecuniary damage.
The judge shall take into account the parties' socio-economic situation, their occupation and their social status when determining the amount of compensation..."
THE LAW
I. ALLEGED VIOLATION OF ARTICLE 10 OF THE CONVENTION
"1. Everyone has the right to freedom of expression. This right shall include freedom to hold opinions and to receive and impart information and ideas without interference by public authority and regardless of frontiers...
2. The exercise of these freedoms, since it carries with it duties and responsibilities, may be subject to such formalities, conditions, restrictions or penalties as are prescribed by law and are necessary in a democratic society ... for the protection of the reputation or rights of others..."
A. Admissibility
B. Merits
1. The parties' submissions
2. The Court's assessment
II. ALLEGED VIOLATION OF ARTICLE 6 OF THE CONVENTION
II. APPLICATION OF ARTICLE 41 OF THE CONVENTION
"If the Court finds that there has been a violation of the Convention or the Protocols thereto, and if the internal law of the High Contracting Party concerned allows only partial reparation to be made, the Court shall, if necessary, afford just satisfaction to the injured party."
A. Damage, costs and expenses
B. Default interest
FOR THESE REASONS, THE COURT UNANIMOUSLY
(a) that the respondent State is to pay the applicant, within three months from the date on which the judgment becomes final in accordance with Article 44 § 2 of the Convention, EUR 1,000 (one thousand euros), plus any tax that may be chargeable, in respect of pecuniary damage, to be converted into the national currency of the respondent State at the rate applicable at the date of settlement;
(b) that from the expiry of the above-mentioned three months until settlement simple interest shall be payable on the above amount at a rate equal to the marginal lending rate of the European Central Bank during the default period plus three percentage points;
Done in English, and notified in writing on 9 June 2009, pursuant to Rule 77 §§ 2 and 3 of the Rules of Court.
Sally Dollé Françoise Tulkens
Registrar President