British and Irish Legal Information Institute
Freely Available British and Irish Public Legal Information
[
Home
] [
Databases
] [
World Law
] [
Multidatabase Search
] [
Help
] [
Feedback
]
European Court of Human Rights
---
You are here:
BAILII
>>
Databases
>>
European Court of Human Rights
>> Hasan ASKIN v Turkey - 24110/07 [2009] ECHR 680 (31 March 2009)
URL:
http://www.bailii.org/eu/cases/ECHR/2009/680.html
Cite as: [2009] ECHR 680
---
[
New search
] [
Contents list
] [
Printable RTF version
] [
Help
]
---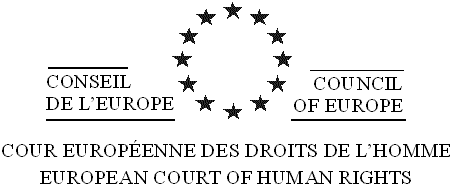 SECOND SECTION
DECISION
Application no. 24110/07
by Hasan AŞKIN
against Turkey
The European Court of Human Rights (Second Section), sitting on 31 March 2009 as a Chamber composed of:
Françoise Tulkens, President,
Ireneu Cabral Barreto,
Vladimiro Zagrebelsky,
Danutė Jočienė,
András Sajó,
Nona Tsotsoria,
Işıl Karakaş, judges,
and Françoise Elens-Passos, Deputy Section Registrar,
Having regard to the above application lodged on 29 May 2007,
Having deliberated, decides as follows:
THE FACTS
The applicant, Mr Hasan Aşkın, is a Turkish national who was born in 1973 and is currently serving his prison sentence in the Elbistan F-Type Prison. The Turkish Government ("the Government") are represented by their Agent.
On 12 March 2007 the applicant was found guilty of breaching prison order and banned from receiving and sending correspondence for one month by the Prison Disciplinary Board. His subsequent appeal requests were rejected by the Enforcement Judge and the Assize Court on 2 and 24 April 2007 respectively. He originally complained to the Court about this disciplinary sanction, and invoked Articles 2, 3, 5, 6, 7, 8, 9, 10 and 14 of the Convention. However, after communication of this complaint to the respondent Government, the applicant informed the Court, by letter of 20 November 2008, that he wished to withdraw the case.
THE LAW
Having regard to the above, the Court finds that, in accordance with Article 37 § 1 in fine of the Convention, there are no special circumstances regarding respect for human rights as defined in the Convention and its Protocols which require the continued examination of the application. Accordingly, the Court finds it appropriate to grant the applicant's request and strike the case out of the list.
For these reasons, the Court unanimously
Decides to strike the application out of its list of cases.
Françoise Elens-Passos Françoise Tulkens
Deputy Registrar President