British and Irish Legal Information Institute
Freely Available British and Irish Public Legal Information
[
Home
] [
Databases
] [
World Law
] [
Multidatabase Search
] [
Help
] [
Feedback
]
European Court of Human Rights
---
You are here:
BAILII
>>
Databases
>>
European Court of Human Rights
>> C v the United Kingdom - 21061/05 [2009] ECHR 485 (11 March 2009)
URL:
http://www.bailii.org/eu/cases/ECHR/2009/485.html
Cite as: [2009] ECHR 485
---
[
New search
] [
Contents list
] [
Printable RTF version
] [
Help
]
---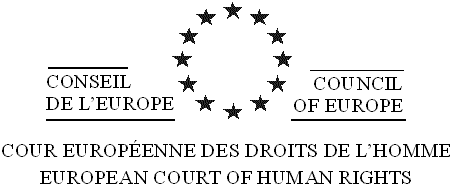 11 March 2009
FOURTH SECTION
Application no. 21061/05
by C against the United Kingdom
lodged on 7 June 2005
STATEMENT OF FACTS
THE FACTS
The applicant, an Egyptian national, was born in 1964 and lives in Birmingham. He is represented before the Court by Turpin, Miller and Higgins, a firm of solicitors based in Oxford.
A. The circumstances of the case
The facts of the case, as submitted by the applicant, may be summarised as follows. The general background is set out in A. and Others v. the United Kingdom [GC], no. 3455/05, 19 February 2009.
The applicant claimed asylum in the United Kingdom on 27 March 2000 and on 30 March 2001 he was granted indefinite leave to remain.
On 18 December 2002 the Secretary of State certified the applicant as a suspected international terrorist under section 21 of the Anti-Terrorism, Crime and Security Act 2001 ("the 2001 Act") and made a deportation order against him. The following day the applicant was arrested and detained at HMP Woodhill.
The applicant was a party to the derogation proceedings referred to in paragraphs 14-23 of A. and Others, cited above.
In addition, on 29 October 2003 he appealed to the Special Immigration Appeal Commission (SIAC) against the Secretary of State's decision to certify him under section 21 of the 2001 Act and to make a deportation order against him. SIAC dismissed the applicant's appeal, holding that the Secretary of State had reasonable grounds for suspecting the applicant to be the leader of Egyptian Islamic jihad in the United Kingdom and to have been involved in fraud in order to support terrorist activity.
On 31 January 2005 the certificate issued under section 21 of the 2001 Act was revoked and the applicant was released from HMP Woodhill without charge or conditions.
B. Relevant domestic law
See A. and Others, cited above, paragraphs 87-93.
COMPLAINTS
The applicant complains, under Article 5 § 1 of the Convention, taken alone and in conjunction with Article 14, that his detention was unlawful and discriminatory.
QUESTION TO THE PARTIES
Was the applicant's detention compatible with Article 5 § 1 of the Convention?