British and Irish Legal Information Institute
Freely Available British and Irish Public Legal Information
[
Home
] [
Databases
] [
World Law
] [
Multidatabase Search
] [
Help
] [
Feedback
]
European Court of Human Rights
---
You are here:
BAILII
>>
Databases
>>
European Court of Human Rights
>> Sedat ALTINTOP and Raife ALTINTOP v Turkey - 7806/05 [2009] ECHR 475 (17 February 2009)
URL:
http://www.bailii.org/eu/cases/ECHR/2009/475.html
Cite as: [2009] ECHR 475
---
[
New search
] [
Contents list
] [
Printable RTF version
] [
Help
]
---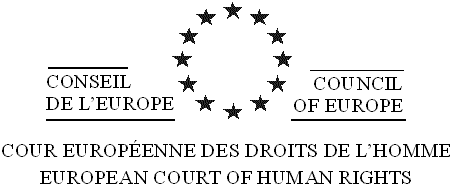 SECOND SECTION
DECISION
Application no. 7806/05
by Sedat ALTINTOP and Raife ALTINTOP
against Turkey
The European Court of Human Rights (Second Section), sitting on 17 February 2009 as a Chamber composed of:
Françoise Tulkens, President,
Ireneu Cabral Barreto,
Vladimiro Zagrebelsky,
Danutė Jočienė,
Dragoljub Popović,
Nona Tsotsoria,
Işıl Karakaş, judges,
and Sally Dollé, Section Registrar,
Having regard to the above application lodged on 31 January 2005,
Having deliberated, decides as follows:
THE FACTS
The applicants, Mr Sedat Altıntop and Ms Rayfe Altıntop, are Turkish nationals who were born in 1982 and 1952 respectively and live in Diyarbakir. They were represented before the Court by Mr F. Korkmaz, a lawyer practising in Diyarbakır. The Turkish Government ("the Government") were represented by their Agent.
The applicants complained under Article 6 of the Convention that they had been denied access to a court on account of the Supreme Military Administrative Court's refusal to grant them legal aid in their action for compensation against the Ministry of Defence. Since the applicants failed to pay legal fees, their action for compensation had been discontinued. The applicants also claimed that the first applicant was allegedly infected with hepatitis B during military service. The applicants further complained under Articles 2, 3, 8, 9 and 10 of the Convention and Article 1 of Protocol No. 12.
However, after communication and receipt of the Government's observations, the applicants did not reply to the invitation to submit comments on the observations of the Government, despite correspondence from the Registry, sent by registered post, on 13 August 2008, warning their legal representative that the application might be struck out under Article 37 § 1 (a) of the Convention should the circumstances lead the Court to conclude that the applicants did not intend to pursue the application. However, no response has been received.
THE LAW
The Court considers that, in these circumstances, the applicants may be regarded as no longer wishing to pursue their application, within the meaning of Article 37 § 1 (a) of the Convention. Furthermore, in accordance with Article 37 § 1 in fine, the Court finds no special circumstances regarding respect for human rights as defined in the Convention and its Protocols which require the continued examination of the case. In view of the above, it is appropriate to strike the case out of the list.
For these reasons, the Court unanimously
Decides to strike the application out of its list of cases.
Sally Dollé Françoise Tulkens
Registrar President