European Court of Human Rights
---
You are here:
BAILII
>>
Databases
>>
European Court of Human Rights
>> KRASOVSKIY v. UKRAINE - 36772/04 [2009] ECHR 461 (12 March 2009)
URL:
http://www.bailii.org/eu/cases/ECHR/2009/461.html
Cite as: [2009] ECHR 461
---
[
New search
] [
Contents list
] [
Printable RTF version
] [
Help
]
---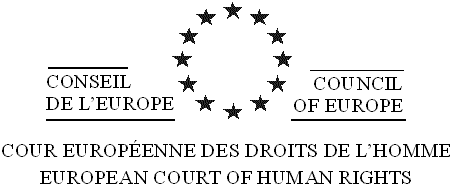 FIFTH SECTION
(Application no. 36772/04)
JUDGMENT
STRASBOURG
12 March 2009
This judgment will become final in the circumstances set out in Article 44 § 2 of the Convention. It may be subject to editorial revision.
In the case of Krasovskiy v. Ukraine,
The European Court of Human Rights (Fifth Section), sitting as a Chamber composed of:
Peer Lorenzen, President,
Rait Maruste,
Karel Jungwiert,
Mark Villiger,
Mirjana Lazarova Trajkovska,
Zdravka Kalaydjieva, judges,
Stanislav Shevchuk, ad hoc judge,
and Claudia Westerdiek, Section Registrar,
Having deliberated in private on 17 February 2009,
Delivers the following judgment, which was adopted on that date:
PROCEDURE
THE FACTS
I. THE CIRCUMSTANCES OF THE CASE
A. Enforcement of the judgment of 28 October 2003.
B. Civil proceedings concerning payment of UAH 4,775.90
II. RELEVANT DOMESTIC LAW
THE LAW
I. ALLEGED VIOLATION OF ARTICLE 6 §1 OF THE CONVENTION
Article 6 § 1
"In the determination of his civil rights and obligations ... everyone is entitled to a fair and public hearing within a reasonable time by an independent and impartial tribunal established by law. ..."
A. Admissibility
B. Merits
II. OTHER ALLEGED VIOLATIONS OF THE CONVENTION
III. APPLICATION OF ARTICLE 41 OF THE CONVENTION
"If the Court finds that there has been a violation of the Convention or the Protocols thereto, and if the internal law of the High Contracting Party concerned allows only partial reparation to be made, the Court shall, if necessary, afford just satisfaction to the injured party."
A. Damage
B. Costs and expenses
C. Default interest
FOR THESE REASONS, THE COURT UNANIMOUSLY
(a) that the respondent State is to pay the applicant, within three months from the date on which the judgment becomes final in accordance with Article 44 § 2 of the Convention, the judgment debt still due to the applicant on the date of the Court's judgment, as well as EUR 1,600 (one thousand six hundred euros), plus any tax that may be chargeable, in respect of non-pecuniary damage, to be converted into the national currency of the respondent State at the rate applicable at the date of settlement;
(b) that from the expiry of the above-mentioned three months until settlement simple interest shall be payable on the above amounts at a rate equal to the marginal lending rate of the European Central Bank during the default period plus three percentage points.
Done in English, and notified in writing of 12 March 2009, pursuant to Rule 77 §§ 2 and 3 of the Rules of Court.
Claudia Westerdiek Peer Lorenzen
Registrar President