European Court of Human Rights
---
You are here:
BAILII
>>
Databases
>>
European Court of Human Rights
>> GUTL v. AUSTRIA - 49686/99 [2009] ECHR 453 (12 March 2009)
URL:
http://www.bailii.org/eu/cases/ECHR/2009/453.html
Cite as: [2009] ECHR 453
---
[
New search
] [
Contents list
] [
Printable RTF version
] [
Help
]
---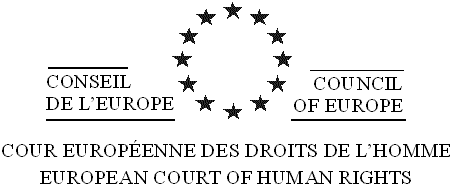 FIRST SECTION
CASE OF GÜTL v. AUSTRIA
(Application no. 49686/99)
JUDGMENT
STRASBOURG
12 March 2009
This judgment will become final in the circumstances set out in Article 44 § 2 of the Convention. It may be subject to editorial revision.
In the case of Gütl v. Austria,
The European Court of Human Rights (First Section), sitting as a Chamber composed of:
Christos Rozakis, President,
Nina Vajić,
Anatoly Kovler,
Elisabeth Steiner,
Khanlar Hajiyev,
Dean Spielmann,
Sverre Erik Jebens, judges,
and Søren Nielsen, Section Registrar,
Having deliberated in private on 17 February 2009,
Delivers the following judgment, which was adopted on that date:
PROCEDURE
THE FACTS
I. THE CIRCUMSTANCES OF THE CASE
II. RELEVANT DOMESTIC LAW
A. The Civilian Act
"An exemption from the obligation to perform civilian service shall apply to the following members of recognised religious societies:
1. ordained priests,
2. persons involved in spiritual welfare or in clerical teaching after graduating in theological studies,
3. members of a religious order who have made a solemn vow, and
4. students of theology who are preparing to assume a clerical function."
B. Religious societies and religious communities
THE LAW
I. ALLEGED VIOLATION OF ARTICLE 14 OF THE CONVENTION TAKEN TOGETHER WITH ARTICLE 9
Article 14 of the Convention provides:
"The enjoyment of the rights and freedoms set forth in [the] Convention shall be secured without discrimination on any ground such as sex, race, colour, language, religion, political or other opinion, national or social origin, association with a national minority, property, birth or other status."
Article 9 provides as follows:
"1. Everyone has the right to freedom of thought, conscience and religion; this right includes freedom to change his religion or belief and freedom, either alone or in community with others and in public or private, to manifest his religion or belief, in worship, teaching, practice and observance.
A. Submissions by the parties
29. While it was true that the Jehovah's Witnesses had neither universities nor faculties within State or church universities, they nonetheless offered intensive clerical training which consisted of theoretical studies and practical experience. Elders and deacons were in charge of spiritual welfare, guided the community's worship, provided social assistance, celebrated mass, baptisms, marriages and funerals, and supervised missionary work. The Religious Order of the Jehovah's Witnesses had already existed for many decades and had about 160 members in Austria. Most of its members lived and worked in a community of preachers who took part together in morning worship, prayer and studies; other members were "special pioneers" (Sonderpioniere) and "travelling overseers" ("episcopoi" or bishops) who visited communities to perform missionary work and ensure spiritual welfare. The applicant claimed that he himself worked full time as a deacon, whereas the provision in issue did not explicitly require full-time clerical work. The Austrian authorities and courts only linked the granting of an exemption from civilian service to membership of a recognised religious society and did not examine whether or not the person concerned performed comparable functions for the purposes of section 13a(1) of the Civilian Service Act.
B. The Court's assessment
34. According to the Court's case-law, a difference of treatment is discriminatory for the purposes of Article 14 of the Convention if it "has no objective and reasonable justification", that is, if it does not pursue a "legitimate aim" or if there is not a "reasonable relationship of proportionality between the means employed and the aim sought to be realised". The Contracting States enjoy a certain margin of appreciation in assessing whether and to what extent differences in otherwise similar situations justify a different treatment (see, among other authorities, Willis v. United Kingdom, no. 36042/97, § 39, ECHR 2002 IV).
35. In the instant case, the Court first observes that the exemption from civilian service under section 13a(1) of the Civilian Service Act is exclusively linked to members of recognised religious societies performing specific services of worship or religious instruction. The applicant, a member of the Jehovah's Witnesses, claimed that he performed similar services. However, the Jehovah's Witnesses was at the time a registered religious community and not a religious society, and there was thus no room for an exemption under the above-mentioned legislation.
II. ALLEGED VIOLATION OF ARTICLE 9 OF THE CONVENTION
III. ALLEGED VIOLATION OF ARTICLE 14 OF THE CONVENTION TAKEN TOGETHER WITH ARTICLE 4
Article 4 §§ 2 and 3 of the Convention reads as follows:
"2. No one shall be required to perform forced or compulsory labour.
3. For the purpose of this article the term 'forced or compulsory labour' shall not include:
(a) any work required to be done in the ordinary course of detention imposed according to the provisions of Article 5 of [the] Convention or during conditional release from such detention;
(b) any service of a military character or, in case of conscientious objectors in countries where they are recognised, service exacted instead of compulsory military service;
(c) any service exacted in case of an emergency or calamity threatening the life or well-being of the community;
(d) any work or service which forms part of normal civic obligations."
IV. APPLICATION OF ARTICLE 41 OF THE CONVENTION
"If the Court finds that there has been a violation of the Convention or the Protocols thereto, and if the internal law of the High Contracting Party concerned allows only partial reparation to be made, the Court shall, if necessary, afford just satisfaction to the injured party."
A. Damage
B. Costs and expenses
C. Default interest
FOR THESE REASONS, THE COURT UNANIMOUSLY
(a) that the respondent State is to pay the applicant, within three months from the date on which the judgment becomes final in accordance with Article 44 § 2 of the Convention, the following amounts:
(i) EUR 4,000 (four thousand euros) in respect of non-pecuniary damage, plus any tax that may be chargeable to the applicant;
(ii) EUR 8,462.30 (eight thousand four hundred and sixty-two euros and thirty cents) in respect of costs and expenses, plus any tax that may be chargeable to the applicant on this amount;
(b) that from the expiry of the above-mentioned three months until settlement simple interest shall be payable on the above amounts at a rate equal to the marginal lending rate of the European Central Bank during the default period plus three percentage points;
Done in English, and notified in writing on 12 March 2009, pursuant to Rule 77 §§ 2 and 3 of the Rules of Court.
Søren Nielsen Christos Rozakis
Registrar President