British and Irish Legal Information Institute
Freely Available British and Irish Public Legal Information
[
Home
] [
Databases
] [
World Law
] [
Multidatabase Search
] [
Help
] [
Feedback
]
European Court of Human Rights
---
You are here:
BAILII
>>
Databases
>>
European Court of Human Rights
>> Benjamin AYLIFFE and Others v the United Kingdom - 33294/06 [2009] ECHR 431 (10 February 2009)
URL:
http://www.bailii.org/eu/cases/ECHR/2009/431.html
Cite as: [2009] ECHR 431
---
[
New search
] [
Contents list
] [
Printable RTF version
] [
Help
]
---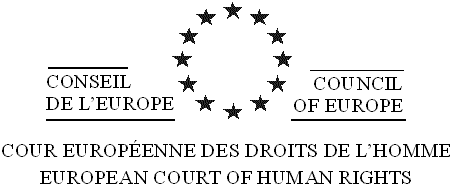 FOURTH SECTION
DECISION
Application no. 33294/06
by Benjamin AYLIFFE and Others
against the United Kingdom
The European Court of Human Rights (Fourth Section), sitting on 10 February 2009 as a Chamber composed of:
Lech Garlicki, President,
Nicolas Bratza,
Ljiljana Mijović,
David Thór Björgvinsson,
Ján Šikuta,
Päivi Hirvelä,
Mihai Poalelungi, judges,
and Fatoş Aracı, Deputy Section Registrar,
Having regard to the above application lodged on 11 August 2006,
Having deliberated, decides as follows:
THE FACTS
There are thirteen applicants in the present case: Mr Benjamin Ayliffe and twelve others. Their names and nationalities are listed in the Appendix. They are represented before the Court by Mr M. Schwartz, a lawyer practising in London with Bindman & Partners. The United Kingdom Government ("the Government") were represented by their Agent, Ms H. Moynihan of the Foreign and Commonwealth Office.
The circumstances of the case
The facts of the case, as submitted by the parties, may be summarised as follows.
The applicants were all either employees of or volunteers for Greenpeace. They were charged with a number of offences relating to the boarding of a cargo ship. They were acquitted on 16 September 2005. The trial judge refused to award the applicants their costs in the criminal proceedings.
The application was formally communicated to the Government for their observations on 7 May 2008. The Government's observations were received on 24 September 2008.
COMPLAINTS
The applicants complained that the refusal to award them their costs was incompatible with Article 6 § 2 of the Convention. They further complained that since their action in boarding the ship was also a protest, it was protected by Article 10.
THE LAW
On 10 December 2008 the applicants' representative informed the Court that the applicants wanted to withdraw the application.
The Court considers that, in these circumstances, the applicants may be regarded as no longer wishing to pursue their application, within the meaning of Article 37 § 1 (a) of the Convention. Furthermore, in accordance with Article 37 § 1 in fine, the Court finds no special circumstances regarding respect for human rights as defined in the Convention and its Protocols which require the continued examination of the case. In view of the above, it is appropriate to strike the case out of the list.
For these reasons, the Court unanimously
Decides to strike the application out of its list of cases.
Fatoş Aracı Lech Garlicki
Deputy Registrar President
APPENDIX
List of applicants
Benjamin AYLIFFE, United Kingdom

Nicole COOK, United Kingdom

Cedric COUNORD, France

Frank HEWETSON, United Kingdom

Timothy Michael HEWKE, United Kingdom

Jens LOEWE, Germany

Janet MILLER, United Kingdom

Rachel Jane MURRAY, United Kingdom

Michele ROSATO, Australia

Andrew Martin TAYLOR, United Kingdom

Allen Frank VINCENT, United Kingdom

Richard WATSON, United Kingdom

Huw WILLIAMS, United Kingdom