British and Irish Legal Information Institute
Freely Available British and Irish Public Legal Information
[
Home
] [
Databases
] [
World Law
] [
Multidatabase Search
] [
Help
] [
Feedback
]
European Court of Human Rights
---
You are here:
BAILII
>>
Databases
>>
European Court of Human Rights
>> Yaroslav Vladimirovich SHEPETKOVSKIY v Ukraine - 1735/04 [2009] ECHR 390 (27 January 2009)
URL:
http://www.bailii.org/eu/cases/ECHR/2009/390.html
Cite as: [2009] ECHR 390
---
[
New search
] [
Contents list
] [
Printable RTF version
] [
Help
]
---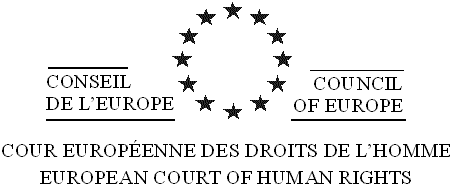 FIFTH SECTION
DECISION
Application no. 1735/04
by Yaroslav Vladimirovich SHEPETKOVSKIY
against Ukraine
The European Court of Human Rights (Fifth Section), sitting on 27 January 2009 as a Chamber composed of:
Peer Lorenzen, President,
Rait Maruste,
Karel Jungwiert,
Renate Jaeger,
Mark Villiger,
Zdravka Kalaydjieva, judges,
Stanislav Shevchuk, ad hoc judge,
and Claudia Westerdik, Section Registrar,
Having regard to the above application lodged on 20 November 2003,
Having regard to the observations submitted by the respondent Government,
Having deliberated, decides as follows:
THE FACTS
The applicant, Mr Yaroslav Vladimirovich Shepetkovskiy, is a Ukrainian national who was born in 1978. The respondent Government were represented by their agent, Mr Y. Zaytsev.
On 24 May 2001 the applicant was arrested and remanded in custody on suspicion of murder.
On 17 February 2004 the Kakhovka Town Court convicted the applicant of murder and theft and sentenced him to seven years' imprisonment. His appeals were to no avail.
COMPLAINTS
The applicant complained under Article 5 §§ 1 (c) and 3 about the alleged unlawfulness and the excessive length of his pre-trial detention.
The applicant further complained under Articles 6 § 1 and 13 of the Convention about the alleged unfairness and outcome of the criminal proceedings against him.
THE LAW
On 7 March 2007 notice of the application was given to the Government. On 9 April 2007 the applicant requested legal aid without having appointed a representative. On 11 May 2007 the applicant was informed at his correspondence address that legal aid was payable only upon appointment of a lawyer and given a time-limit until 4 June 2007 to retain one. A translation of the letter into Russian was included with the letter. However, the applicant never responded to the letter at issue. Moreover, he has failed to respond to a letter of 2 July 2007, in which he was reminded that the time-limit for the appointment of a lawyer had expired, and to a registered letter of 29 October 2007, delivered to the applicant's correspondence address on 14 November 2007, in which the applicant was warned of the possibility that his case might be struck out of the Court's list if he did not reply. The Court has received no further correspondence from the applicant.
Having regard to Article 37 § 1 (a) of the Convention, the Court concludes that the applicant does not intend to pursue the application. Furthermore, in accordance with Article 37 § 1 in fine, the Court finds no special circumstances regarding respect for human rights as defined in the Convention and its Protocols which require the examination of this application to be continued.
For these reasons, the Court unanimously
Decides to strike the application out of its list of cases.
Claudia Westerdiek Peer Lorenzen
Registrar President