British and Irish Legal Information Institute
Freely Available British and Irish Public Legal Information
[
Home
] [
Databases
] [
World Law
] [
Multidatabase Search
] [
Help
] [
Feedback
]
European Court of Human Rights
---
You are here:
BAILII
>>
Databases
>>
European Court of Human Rights
>> Igor NOVOGORODSKIY v Russia - 24541/03 [2009] ECHR 227 (8 January 2009)
URL:
http://www.bailii.org/eu/cases/ECHR/2009/227.html
Cite as: [2009] ECHR 227
---
[
New search
] [
Contents list
] [
Printable RTF version
] [
Help
]
---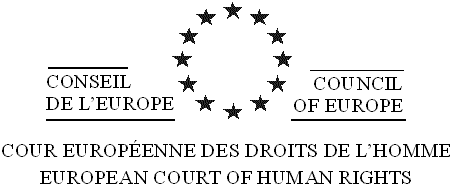 FIRST SECTION
DECISION
Application no. 24541/03
by Igor NOVOGORODSKIY
against Russia
The European Court of Human Rights (First Section), sitting on 8 January 2009 as a Chamber composed of:
Christos Rozakis, President,
Anatoly Kovler,
Elisabeth Steiner,
Khanlar Hajiyev,
Dean Spielmann,
Giorgio Malinverni,
George Nicolaou, judges,
and Søren Nielsen, Section Registrar,
Having regard to the above application lodged on 1 July 2003,
Having deliberated, decides as follows:
THE FACTS
The applicant, Mr Igor Borisovich Novogorodskiy, is a Russian national who was born in 1967 and lives in Irkutsk. The Russian Government ("the Government") were represented by Ms V. Milinchuk, former Representative of the Russian Federation at the European Court of Human Rights.
The facts of the case, as submitted by the applicant, may be summarised as follows.
The applicant, then a district judge, sued the Irkutsk Town Council for housing. By judgment of 18 June 1996, the Oktyabrskiy District Court of the Irkutsk Region required the Council to provide the applicant with housing "in compliance with Article 40 of the Housing Code and taking into account his right to one additional room measuring no less than twenty square metres". On 4 April 1997 the Irkutsk Regional Court upheld the judgment and specified that its enforcement should be funded from the local budget with subsequent reimbursement by the Treasury.
COMPLAINT
The applicant complained under Article 6 of the Convention and Article 1 of Protocol No. 1 about non-enforcement of the judgment in his favour.
THE LAW
On 17 December 2007 the applicant informed the Court that he wanted to withdraw the application.
The Court considers that, in these circumstances, the applicant may be regarded as no longer wishing to pursue his application, within the meaning of Article 37 § 1 (a) of the Convention. Furthermore, in accordance with Article 37 § 1 in fine, the Court finds no special circumstances regarding respect for human rights as defined in the Convention and its Protocols which require the continued examination of the case. In view of the above, it is appropriate to strike the case out of the list.
For these reasons, the Court unanimously
Decides to strike the application out of its list of cases.
Søren Nielsen Christos Rozakis
Registrar President