European Court of Human Rights
---
You are here:
BAILII
>>
Databases
>>
European Court of Human Rights
>> Natalya Vladimirovna BERLIZEVA & Ors (Yakut pensioners) v Russia - 50437/06 [2009] ECHR 1992 (12 November 2009)
URL:
http://www.bailii.org/eu/cases/ECHR/2009/1992.html
Cite as: [2009] ECHR 1992
---
[
New search
] [
Contents list
] [
Printable RTF version
] [
Help
]
---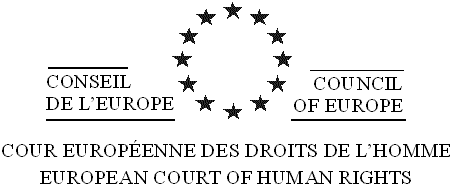 FIRST SECTION
DECISION
Application no. 50437/06
by Natalya Vladimirovna BERLIZEVA and Others
and 20 other "Yakut pensioners" cases
against Russia
The European Court of Human Rights (First Section), sitting on 12 November 2009 as a Chamber composed of:
Christos Rozakis, President,
Nina Vajić,
Anatoly Kovler,
Dean Spielmann,
Sverre Erik Jebens,
Giorgio Malinverni,
George Nicolaou, judges,
and Søren Nielsen, Section Registrar,
Having regard to the above applications,
Having deliberated, decides as follows:
THE FACTS
The applicants are 63 Russian nationals whose names and dates of birth are tabulated in the Annex. They were represented before the Court by Mr I. Novikov, a lawyer practising in Novosibirsk. The Russian Government ("the Government") were represented by Ms V. Milinchuk and Mr G. Matyushkin, former and present Representatives of the Russian Federation at the European Court of Human Rights.
The facts of the case, as submitted by the parties, may be summarised as follows.
The applicants, old-age pensioners from Yakutia, sued a pension authority for miscalculating their pensions. Binding judgments passed in their favour were quashed on supervisory review because of misinterpretation of material law.
COMPLAINT
The applicants complained under Articles 6 and 13 of the Convention, and Article 1 of Protocol No. 1 about the quashing of the judgments.
THE LAW
In view of the similarity of the applications, the Court finds it appropriate to join them.
The Court sent the Government's observations to Mr Novikov and requested him to submit in reply any observations together with any claims for just satisfaction.
Not having received the observations in time, the Court warned Mr Novikov by registered post that under Article 37 § 1 (a) of the Convention it might strike the applications out of its list of cases if the circumstances led to the conclusion that the applicants did not intend to pursue the applications. Mr Novikov received these warnings, but no response of his has reached the Court.
The dates of respective letters are shown in the Annex.
The Court considers that, in these circumstances, the applicants may be regarded as no longer wishing to pursue their application, within the meaning of Article 37 § 1 (a) of the Convention. Furthermore, in accordance with Article 37 § 1 in fine, the Court finds no special circumstances regarding respect for human rights as defined in the Convention and its Protocols which require the continued examination of the cases. In view of the above, it is appropriate to strike the cases out of the list.
For these reasons, the Court unanimously
Decides to join the applications and strike them out of its list of cases.
Søren Nielsen Christos Rozakis
Registrar President
ANNEX
| | | | | | | | |
| --- | --- | --- | --- | --- | --- | --- | --- |
| Application no. | Introduced on | Applicant | Born in | Observations requested on | Observations due by | Warning sent on | Warning received on |
| 50437/06 | 28/10/06 | Berzliyeva Natalya Vladimirovna | 1954 | 07/04/08 | 09/06/08 | 26/08/08 | 04/09/08 |
| | | Zebolov Nikolay Mikhaylovich | 1949 | | | | |
| | | Krishtapovich Ludmila Borisovna | 1944 | | | | |
| | | Novikova Vera Ilyinichna | 1932 | | | | |
| | | Peresypkin Viktor Vasilyevich | 1958 | | | | |
| | | Polupoltinnykh Nina Ivanovna | 1954 | | | | |
| 50978/06 | 08/11/06 | Romanenko Yuriy Mikhaylovich | 1950 | 07/04/08 | 09/06/08 | 26/08/08 | 04/09/08 |
| | | Plaksina Olga Ivanovna | 1949 | | | | |
| | | Ovechkina Galina Konstantinovna | 1950 | | | | |
| 2584/07 | 16/12/06 | Shirshova Tamara Mikhaylovna | 1938 | 11/09/08 | 13/11/08 | 20/02/09 | 04/03/09 |
| 2589/07 | 16/12/06 | Levin Ivan Grigoryevich | 1949 | 11/09/08 | 13/11/08 | 20/02/09 | 04/03/09 |
| | | Kiseleva Tatyana Vasilyevna | 1952 | | | | |
| | | Gazimullin Faiz Sharifulinovich | 1948 | | | | |
| 2595/07 | 16/12/06 | Nalimova Tatyana Petrovna | 1954 | 11/09/08 | 13/11/08 | 20/02/09 | 04/03/09 |
| 2600/07 | 02/12/06 | Sinelnikov Veniamin Petrovich | 1940 | 11/09/08 | 13/11/08 | 20/02/09 | 04/03/09 |
| | | Popov Sergey Nikolayevich | 1955 | | | | |
| 2606/07 | 02/12/06 | Nikitina Valentina Leontyevna | 1948 | 11/09/08 | 13/11/08 | 20/02/09 | 04/03/09 |
| | | Nikitin Yuriy Nikolayevich | 1947 | | | | |
| 2629/07 | 02/12/06 | Taganashkina Emma Davydovna | 1940 | 11/09/08 | 13/11/08 | 20/02/09 | 04/03/09 |
| 2632/07 | 02/12/06 | Kashina Galina Ivanovna | 1954 | 11/09/08 | 13/11/08 | 20/02/09 | 04/03/09 |
| 2635/07 | 02/12/06 | Agekyan Valentina Petrovna | 1957 | 11/09/08 | 13/11/08 | 20/02/09 | 04/03/09 |
| | | Yeshkina Galina Semyonovna | 1955 | | | | |
| | | Yeshkin Aleksandr Grigoryevich | 1953 | | | | |
| 2637/07 | 02/12/06 | Nurgaliyeva Olga Semyonovna | 1950 | 08/10/08 | 20/11/08 | 20/02/09 | 04/03/09 |
| 2640/07 | 15/10/06 | Lukyanova Yelena Andreyevna | 1946 | 08/10/08 | 20/11/08 | 20/02/09 | 04/03/09 |
| 2642/07 | 23/11/06 | Shubenko Olga Mikhaylovna | 1954 | 08/10/08 | 20/11/08 | 20/02/09 | 04/03/09 |
| 2646/07 | 23/11/06 | Kashina Tatyana Nikolayevna | 1958 | 08/10/08 | 20/11/08 | 20/02/09 | 04/03/09 |
| | | Kostornaya Nadezhda Georgiyevna | 1951 | | | | |
| | | Netronova Valentina Grigoryevna | 1939 | | | | |
| | | Nurgaliyev Georgiy Mubarakovich | 1952 | | | | |
| | | Popova Valentina Dmitriyevna | 1949 | | | | |
| | | Titova Natalya Aleksandrovna | 1950 | | | | |
| 3027/07 | 15/10/06 | Borisenko Olga Valentinovna | 1954 | 06/02/09 | 10/04/09 | 13/07/09 | 04/08/09 |
| | | Smirnova Olga Mikhaylovna | 1954 | | | | |
| | | Savko Ivan Mikhaylovich | 1947 | | | | |
| | | Demenchuk Nikolay Vasilyevich | 1950 | | | | |
| | | Krysov Fedor Markovich | 1956 | | | | |
| 3036/07 | 23/11/06 | Bogatyreva Lidiya Fedorovna | 1954 | 04/02/09 | 08/04/09 | 13/07/09 | 04/08/09 |
| | | Golovchenko Oleg Ivanovich | 1952 | | | | |
| | | Zaytseva Svetlana Valentinovna | 1954 | | | | |
| | | Kalashnikova Galina Kuzminichna | 1954 | | | | |
| | | Kudryavtseva Ludmila Ivanovna | 1954 | | | | |
| | | Levchenko Lubov Nikolayevna | 1956 | | | | |
| | | Salimova Farzana Farrakhovna | 1954 | | | | |
| | | Ukolov Valentin Mikhaylovich | 1949 | | | | |
| | | Yagudina Tatyana Ivanovna | 1958 | | | | |
| 3038/07 | 02/12/06 | Denisova Olga Petrovna | 1959 | 04/02/09 | 08/04/09 | 13/07/09 | 04/08/09 |
| | | Agarkov Aleksey Alekseyevich | 1954 | | | | |
| | | Kuznetsova Raissa Pavlovna | 1952 | | | | |
| | | Kiselev Vladimir Vasilyevich | 1953 | | | | |
| | | Chulykov Nikolay Nikitovich | 1954 | | | | |
| | | Timurkhanova Munira Gabdimalikovna | 1954 | | | | |
| 3347/07 | 08/11/06 | Nikitina Vera Sergeyevna | 1950 | 07/04/08 | 09/06/08 | 26/08/08 | 04/09/08 |
| | | Pilnova Nina Ivanovna | 1946 | | | | |
| | | Skobeyeva Lubov Adamovna | 1946 | | | | |
| | | Sokolnikova Tatyana Aleksandrovna | 1949 | | | | |
| | | Sokolnikov Aleksey Petrovich | 1947 | | | | |
| 4581/07 | 01/12/06 | Gordiyenko Natalya Yakovlevna | 1954 | 07/04/08 | 09/06/08 | 26/08/08 | 04/09/08 |
| | | Tergyuleva Yevguenia Yeremeyevna | 1954 | | | | |
| 8551/07 | 15/01/07 | Osadchaya Raisa Yakovlevna | 1937 | 04/02/09 | 08/04/09 | 13/07/09 | 04/08/09 |
| | | Osadchiy Anatoliy Ilyich | 1935 | | | | |
| 5428/07 | 19/12/06 | Klepko Aleksandr Nikolayevich | 1953 | 13/02/09 | 17/04/09 | 13/07/09 | 04/08/09 |