European Court of Human Rights
---
You are here:
BAILII
>>
Databases
>>
European Court of Human Rights
>> BOTSKALEV AND ROSTOVTSEVA and 42 other "Privileged pensioners" cases v. RUSSIA - 22666/08 [2009] ECHR 1948 (26 November 2009)
URL:
http://www.bailii.org/eu/cases/ECHR/2009/1948.html
Cite as: [2009] ECHR 1948
---
[
New search
] [
Contents list
] [
Printable RTF version
] [
Help
]
---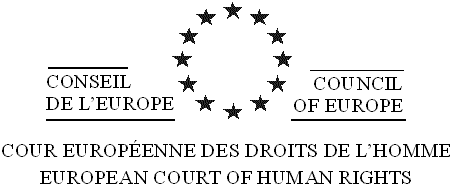 FIRST SECTION
CASE OF BOTSKALEV AND ROSTOVTSEVA
and 42 other "Privileged pensioners" cases v. RUSSIA
(Applications nos. 22666/08, 22673/08, 22675/08, 22677/08, 22683/08, 22686/08, 22688/08, 22691/08, 22699/08, 22709/08, 39366/08, 39414/08, 39460/08, 39492/08, 39514/08, 39522/08, 40477/08, 40482/08, 40495/08, 42002/08, 42004/08, 42026/08, 43817/08, 43827/08, 43834/08, 43844/08, 43861/08, 44339/08, 44343/08, 44344/08, 44348/08, 44364/08, 45346/08, 46204/08, 46214/08, 59620/08, 59622/08, 59630/08, 59691/08, 59692/08, 59695/08, 59696/08 and 59701/08)
JUDGMENT
STRASBOURG
26 November 2009
This judgment will become final in the circumstances set out in Article 44 § 2 of the Convention. It may be subject to editorial revision.
In the case of Botskalev and Rostovtseva and 42 other "Privileged pensioners" cases v. Russia,
The European Court of Human Rights (First Section), sitting as a Chamber composed of:
Christos Rozakis, President,
Nina Vajić,
Anatoly Kovler,
Elisabeth Steiner,
Khanlar Hajiyev,
Giorgio Malinverni,
George Nicolaou, judges,
and Søren Nielsen, Section Registrar,
Having deliberated in private on 5 November 2009,
Delivers the following judgment, which was adopted on that date:
PROCEDURE
THE FACTS
THE LAW
I. JOINDER OF THE APPLICATIONS
II. ALLEGED VIOLATION OF ARTICLE 6 § 1 OF THE CONVENTION AND OF ARTICLE 1 OF PROTOCOL No. 1
Article 6 § 1
"In the determination of his civil rights and obligations ..., everyone is entitled to a fair ... hearing ... by [a] ... tribunal..."
Article 1 of Protocol No. 1
"Every natural or legal person is entitled to the peaceful enjoyment of his possessions. No one shall be deprived of his possessions except in the public interest and subject to the conditions provided for by law and by the general principles of international law.
The preceding provisions shall not, however, in any way impair the right of a State to enforce such laws as it deems necessary to control the use of property in accordance with the general interest or to secure the payment of taxes or other contributions or penalties."
A. Admissibility
B. Merits
As to the interpretation of 2005, the Court considers that differing judicial interpretations of a law represent a ground for an ordinary appeal, rather than a discovery warranting a quashing of a binding judgment (see Yerogova v. Russia, no. 77478/01, § 34, 19 June 2008).
As to the interpretation of 2007, the Court reiterates that newly-discovered circumstances are circumstances that exist during the trial, remain hidden from the court, and become known after trial. Since the interpretation of 2007 was posterior to the Town Court's judgments, it did not justify the quashing either (see Yerogova, cited above, § 33).
III. APPLICATION OF ARTICLE 41 OF THE CONVENTION
"If the Court finds that there has been a violation of the Convention or the Protocols thereto, and if the internal law of the High Contracting Party concerned allows only partial reparation to be made, the Court shall, if necessary, afford just satisfaction to the injured party."
A. Damage, costs, and expenses
B. Default interest
FOR THESE REASONS, THE COURT UNANIMOUSLY
1. Decides to join the applications;
(a) that the respondent State is to pay each applicant, within three months from the date on which the judgment becomes final in accordance with Article 44 § 2 of the Convention, EUR 2,000 (two thousand euros), plus any tax that may be chargeable, in respect of non-pecuniary damage, and costs and expenses, to be converted into Russian roubles at the rate applicable at the date of settlement;
(b) that from the expiry of the above-mentioned three months until settlement simple interest shall be payable on the above amount at a rate equal to the marginal lending rate of the European Central Bank during the default period plus three percentage points;
Done in English, and notified in writing on 26 November 2009, pursuant to Rule 77 §§ 2 and 3 of the Rules of Court.
Søren Nielsen Christos Rozakis
Registrar President
ANNEX
| | | | | | | |
| --- | --- | --- | --- | --- | --- | --- |
| Application no. | Introduced on | Applicant | Born in | Judgment of | Binding on | Quashed on |
| 22666/08 | 03/05/08 | Botskalev Oleg Alekseyevich | 1947 | 06/06/06 | 04/08/06 | 06/11/07 |
| | | Rostovskaya Olga Petrovna | 1951 | 06/06/06 | 04/08/06 | 06/11/07 |
| 22673/08 | 03/05/08 | Izotova Valentina Aleksandrovna | 1947 | 16/06/06 | 27/06/06 | 09/11/07 |
| 22675/08 | 03/05/08 | Zharinova Maria Ivanovna | 1939 | 14/07/06 | 25/07/06 | 09/11/07 |
| 22677/08 | 03/05/08 | Zhadalin Vladimir Vasilyevich | 1940 | 14/07/06 | 25/07/06 | 20/11/07 |
| 22683/08 | 03/05/08 | Kiryanov Anatoliy Vasilyevich | 1937 | 01/06/06 | 26/07/06 | 12/11/07 |
| | | Kiryanova Tamara Grigoryevna | 1939 | 01/06/06 | 26/07/06 | 12/11/07 |
| 22686/08 | 03/05/08 | Kiryanov Vladimir Vasilyevich | 1940 | 20/07/06 | 04/08/06 | 12/11/07 |
| 22688/08 | 03/05/08 | Bazhenova Olga Alekseyevna | 1952 | 14/07/06 | 24/07/06 | 12/11/07 |
| 22691/08 | 03/05/08 | Yemelicheva Natalya Alekseyevna | 1951 | 08/06/06 | 04/08/06 | 14/11/07 |
| | | Yeremina Lyudmila Anatolyevna | 1956 | 08/06/06 | 04/08/06 | 14/11/07 |
| | | Kuznetsova Nadezhda Fyodorovna | 1953 | 08/06/06 | 04/08/06 | 14/11/07 |
| | | Streltsova Tatyana Pavlovna | 1956 | 08/06/06 | 04/08/06 | 14/11/07 |
| Application no. | Introduced on | Applicant | Born in | Judgment of | Binding on | Quashed on |
| | | Kuropatkin Sergey Petrovich | 1953 | 08/06/06 | 04/08/06 | 14/11/07 |
| | | Fomina Irina Ivanovna | 1957 | 08/06/06 | 04/08/06 | 14/11/07 |
| 22699/08 | 03/05/08 | Vystavkina Yelena Fyodorovna | 1959 | 31/05/06 | 04/08/06 | 20/11/07 |
| | | Gorshunova Olga Petrovna | 1949 | 31/05/06 | 04/08/06 | 20/11/07 |
| | | Ivanova Taisiya Petrovna | 1927 | 31/05/06 | 04/08/06 | 20/11/07 |
| | | Solovykh Tatyana Fyodorovna | 1954 | 31/05/06 | 04/08/06 | 20/11/07 |
| | | Trukhina Klavdiya Sergeyevna | 1947 | 31/05/06 | 04/08/06 | 20/11/07 |
| | | Shchegolkova Lyubov Aleksandrovna | 1946 | 31/05/06 | 04/08/06 | 20/11/07 |
| | | Chernopyatov Anatoliy Kirillovich | 1941 | 31/05/06 | 04/08/06 | 20/11/07 |
| 22709/08 | 03/05/08 | Videneyeva Lyudmila Georgiyevna | 1942 | 01/08/06 | 22/09/06 | 12/11/07 |
| 39366/08 | 22/07/08 | Shvyryayeva Lyudmila Pavlovna | 1939 | 26/09/06 | 28/12/06 | 11/03/08 |
| 39414/08 | 15/07/08 | Afanasyeva Raisa Petrovna | 1926 | 13/09/06 | 28/12/06 | 11/02/08 |
| 39460/08 | 30/07/08 | Susaykova Galina Ivanovna | 1946 | 14/09/06 | 28/12/06 | 26/03/08 |
| 39492/08 | 15/07/08 | Meshcheryakova Aleksandra Dmitriyevna | 1934 | 28/09/06 | 21/12/06 | 18/02/08 |
| 39514/08 | 22/07/08 | Shvyryayev Vladimir Alekseyevich | 1940 | 26/09/06 | 28/12/06 | 11/03/08 |
| 39522/08 | 18/07/08 | Belyayev Mikhail Borisovich | 1947 | 06/10/06 | 28/12/06 | 28/02/08 |
| Application no. | Introduced on | Applicant | Born in | Judgment of | Binding on | Quashed on |
| 40477/08 | 23/07/08 | Bolshakova Liliya Aleksandrovna | 1944 | 29/09/06 | 28/12/06 | 27/03/08 |
| 40482/08 | 01/08/08 | Shmeleva Tamara Nikolayevna | 1939 | 19/10/06 | 26/01/07 | 19/03/08 |
| 40495/08 | 23/07/08 | Bobrova Tatyana Panteleymonovna | 1945 | 21/09/06 | 28/12/06 | 21/03/08 |
| 42002/08 | 31/07/08 | Yefanova Tamara Petrovna | 1922 | 23/08/06 | 08/12/06 | 21/03/08 |
| 42004/08 | 23/07/08 | Bobkova Lidiya Nikolayevna | 1931 | 16/08/06 | 08/12/06 | 25/03/08 |
| 42026/08 | 31/07/08 | Klenina Lybov Anatolyevna | 1954 | 26/09/06 | 28/12/06 | 05/02/08 |
| 43817/08 | 26/08/08 | Starokurov Igor Aleksandrovich | 1933 | 20/11/06 | 28/12/06 | 26/03/08 |
| 43827/08 | 14/08/08 | Doroshenko Nadezhda Ivanovna | 1951 | 14/11/06 | 28/12/06 | 13/03/08 |
| 43834/08 | 26/08/08 | Karpuzikova Vera Sergeyevna | 1958 | 20/11/06 | 28/12/06 | 26/03/08 |
| 43844/08 | 14/08/08 | Arkhipova Zinaida Ivanovna | 1944 | 14/11/06 | 28/12/06 | 13/03/08 |
| 43861/08 | 25/08/08 | Taratynova Olga Petrovna | 1955 | 24/08/06 | 22/12/06 | 26/02/08 |
| 44339/08 | 20/08/08 | Chichkanova Tatyana Viktorovna | 1955 | 09/10/06 | 21/12/06 | 26/03/08 |
| 44343/08 | 07/08/08 | Nikolayeva Lidiya Vasilyevna | 1947 | 15/11/06 | 02/02/07 | 28/03/08 |
| 44344/08 | 21/08/08 | Alekseyeva Zinaida Stepanovna | 1934 | 21/09/06 | 28/12/06 | 21/03/08 |
| 44348/08 | 14/08/08 | Makshanova Aleksandra Ivanovna | 1933 | 27/10/06 | 21/12/06 | 02/04/08 |
| 44364/08 | 27/08/08 | Bocharov Igor Aleksandrovich | 1955 | 20/11/06 | 28/12/06 | 26/03/08 |
| Application no. | Introduced on | Applicant | Born in | Judgment of | Binding on | Quashed on |
| 45346/08 | 29/08/08 | Mishchenko Vyacheslav Aleksandrovich | 1950 | 04/10/06 | 21/12/06 | 28/03/08 |
| 46204/08 | 20/08/08 | Antonova Fagemya Khebulovna | 1941 | 15/09/06 | 28/12/06 | 26/03/08 |
| 46214/08 | 19/08/08 | Antonov Aleksandr Sergeyevich | 1929 | 15/09/06 | 28/12/06 | 26/03/08 |
| 59620/08 | 02/08/08 | Khromchenko Yekaterina Nikiforovna | 1939 | 13/09/06 | 28/12/06 | 18/02/08 |
| 59622/08 | 02/08/08 | Stakanchikov Nikolay Aleksandrovich | 1949 | 06/10/06 | 21/12/06 | 22/02/08 |
| 59630/08 | 23/08/08 | Zenina Valentina Alekseyevna | 1941 | 03/05/05 | 17/05/05 | 26/02/08 |
| 59691/08 | 25/07/08 | Konyushkova Anastasiya Vasilyevna | 1935 | 18/09/06 | 03/11/06 | 12/02/08 |
| 59692/08 | 02/08/08 | Kholodkov Nikolay Konstantinovich | 1948 | 29/06/05 | 12/07/05 | 05/02/08 |
| 59695/08 | 19/07/08 | Alekseyeva Olga Nikolayevna | 1946 | 12/10/06 | 02/02/07 | 31/01/08 |
| 59696/08 | 16/08/08 | Anisimova Antonina Fyodorovna | 1932 | 19/10/06 | 21/12/06 | 28/03/08 |
| 59701/08 | 20/08/08 | Ivanyugo Zinaida Mikhaylovna | 1928 | 12/10/06 | 21/12/06 | 19/03/08 |