British and Irish Legal Information Institute
Freely Available British and Irish Public Legal Information
[
Home
] [
Databases
] [
World Law
] [
Multidatabase Search
] [
Help
] [
Feedback
]
European Court of Human Rights
---
You are here:
BAILII
>>
Databases
>>
European Court of Human Rights
>> CEYRAN v. TURKEY - 17534/03 [2009] ECHR 1542 (13 October 2009)
URL:
http://www.bailii.org/eu/cases/ECHR/2009/1542.html
Cite as: [2009] ECHR 1542
---
[
New search
] [
Contents list
] [
Printable RTF version
] [
Help
]
---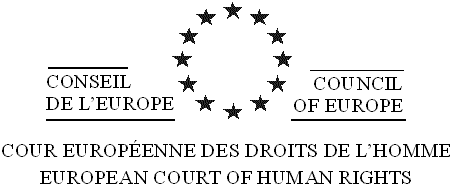 SECOND SECTION
(Application no. 17534/03)
JUDGMENT
STRASBOURG
13 October 2009
This judgment will become final in the circumstances set out in Article 44 § 2 of the Convention. It may be subject to editorial revision.
In the case of Ceyran v. Turkey,
The European Court of Human Rights (Second Section), sitting as a Chamber composed of:
Françoise Tulkens, President,
Ireneu Cabral Barreto,
Danutė Jočienė,
András Sajó,
Nona Tsotsoria,
Işıl Karakaş,
Kristina Pardalos, judges,
and Françoise Elens-Passos, Deputy Section Registrar,
Having deliberated in private on 22 September 2009,
Delivers the following judgment, which was adopted on that date:
PROCEDURE
THE FACTS
THE CIRCUMSTANCES OF THE CASE
THE LAW
I. ALLEGED VIOLATION OF ARTICLE 6 § 1 OF THE CONVENTION
A. Admissibility
B. Merits
There has accordingly been a breach of Article 6 § 1.
II. APPLICATION OF ARTICLE 41 OF THE CONVENTION
FOR THESE REASONS, THE COURT UNANIMOUSLY
Done in English, and notified in writing on 13 October 2009, pursuant to Rule 77 §§ 2 and 3 of the Rules of Court.
Françoise Elens-Passos Françoise Tulkens
Deputy Registrar President