European Court of Human Rights
---
You are here:
BAILII
>>
Databases
>>
European Court of Human Rights
>> PAKOS v. POLAND - 3252/04 [2009] ECHR 108 (20 January 2009)
URL:
http://www.bailii.org/eu/cases/ECHR/2009/108.html
Cite as: [2009] ECHR 108
---
[
New search
] [
Contents list
] [
Printable RTF version
] [
Help
]
---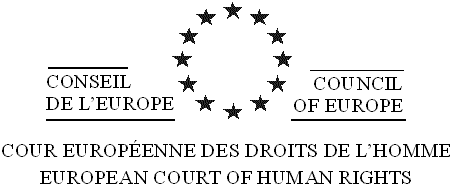 FOURTH SECTION
(Application no. 3252/04)
JUDGMENT
STRASBOURG
20 January 2009
This judgment will become final in the circumstances set out in Article 44 § 2 of the Convention. It may be subject to editorial revision.
In the case of Pakos v. Poland,
The European Court of Human Rights (Fourth Section), sitting as a Chamber composed of:
Nicolas Bratza, President,
Lech Garlicki,
Ljiljana Mijović,
David Thór Björgvinsson,
Ján Šikuta,
Päivi Hirvelä,
Mihai Poalelungi, judges,
and Lawrence Early, Section Registrar,
Having deliberated in private on 16 December 2008,
Delivers the following judgment, which was adopted on that date:
PROCEDURE
THE FACTS
I. THE CIRCUMSTANCES OF THE CASE
"It emerges from the information received from the Katowice Remand Centre's doctor that the applicant can be treated in detention.... The applicant's family situation is not so different from the situation of most families where a husband and father is imprisoned. However, the applicant's wife runs her own business, which secures her and her children a basic income. It is true that the applicant's apartment has been sold at auction but, in the court's view, any possible eviction is still a long way off and even then the applicant and his family can obtain alternative accommodation. Lifting the applicant's detention order would not change the living conditions of his family much."
II. RELEVANT DOMESTIC LAW AND PRACTICE
THE LAW
I. ALLEGED VIOLATION OF ARTICLE 5 § 3 OF THE CONVENTION
"Everyone arrested or detained in accordance with the provisions of paragraph 1 (c) of this Article shall be ... entitled to trial within a reasonable time or to release pending trial. Release may be conditioned by guarantees to appear for trial."
A. Admissibility
B. Merits
1. Period to be taken into consideration
Accordingly, the period to be taken into consideration amounts to over six years and nine months.
2. The parties' submissions
(a) The applicant
(b) The Government
3. The Court's assessment
(a) General principles
(b) Application of the above principles in the present case
In the Court's view, the fact that the case concerned a member of a such criminal group should be taken into account in assessing compliance with Article 5 § 3 (see Bąk v. Poland, no. 7870/04, § 57, 16 January 2007).
II. APPLICATION OF ARTICLE 41 OF THE CONVENTION
"If the Court finds that there has been a violation of the Convention or the Protocols thereto, and if the internal law of the High Contracting Party concerned allows only partial reparation to be made, the Court shall, if necessary, afford just satisfaction to the injured party."
A. Damage