European Court of Human Rights
---
You are here:
BAILII
>>
Databases
>>
European Court of Human Rights
>> Leslie MARSDEN v the United Kingdom - 18566/05 [2008] ECHR 977 (9 September 2008)
URL:
http://www.bailii.org/eu/cases/ECHR/2008/977.html
Cite as: [2008] ECHR 977
---
[
New search
] [
Contents list
] [
Printable RTF version
] [
Help
]
---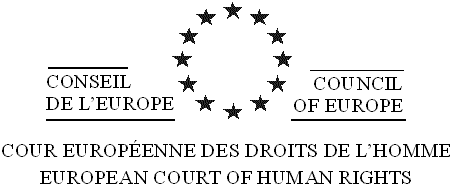 FOURTH SECTION
FINAL DECISION
AS TO THE ADMISSIBILITY OF
Application no. 18566/05
by Leslie MARSDEN
against the United Kingdom
The European Court of Human Rights (Fourth Section), sitting on 9 September 2008 as a Chamber composed of:
Lech Garlicki, President,
Nicolas Bratza,
Giovanni Bonello,
Ljiljana Mijović,
David Thór Björgvinsson,
Ledi Bianku,
Mihai Poalelungi, judges,
and Lawrence Early, Section Registrar,
Having regard to the above application lodged on 13 May 2005,
Having regard to the decision to communicate this application and to join it to other applications (nos. 28067/02, 28087/02, 14401/03, 17233/03, 22361/03, 26083/03, 27988/03, 30242/03, 35695/03, 4839/03, 345/04, 11872/04, 26218/04, 36534/04, 5069/04, 1503/05),
Having regard to the decision to apply Article 29 § 3 of the Convention and examine the admissibility and merits of the case together,
Having deliberated, decides as follows:
THE FACTS
The applicant, Mr Leslie Marsden, is a British national who was born in 1948 and lives in West Yorkshire. He was represented before the Court by Ms C. Greenwood, Citizens Advice Bureau, Halifax. The United Kingdom Government ("the Government") were represented by their Agent, Mr C. Whomersley of the Foreign and Commonwealth Office.
A. The circumstances of the case
The facts of the case, as submitted by the parties, may be summarised as follows.
The applicant's wife died on 19 August 1996. His claim for widows' benefits, namely Widow's Pension ("WP"), was made on 20 June 2004 and was rejected on 17 November 2004 on the ground that he was not entitled to widows' benefits because he was not a woman. This decision was confirmed by an appeal tribunal on 18 May 2005. The applicant did not appeal further as he considered or was advised that such a remedy would be bound to fail since no such social security benefits were payable to widowers under United Kingdom law.
B. Relevant domestic law
The domestic law relevant to this application is set out in Willis v. the United Kingdom, no. 36042/97, §§ 14 26, ECHR 2002-IV and Runkee and White v. the United Kingdom, no. 42949/98, §§ 40-41, 25 July 2007.
COMPLAINT
The applicant complained that British social security legislation discriminated against him on grounds of sex, in breach of Article 14 of the Convention taken in conjunction with both Article 8 of the Convention and Article 1 of Protocol No. 1.
THE LAW
The Court held in its lead judgment regarding WP that at its origin, and until its abolition in respect of women whose spouses died after 9 April 2001, WP was intended to correct "factual inequalities" between older widows, as a group, and the rest of the population and that this difference in treatment was reasonably and objectively justified. Moreover, the Court considered that the United Kingdom could not be criticised for not having abolished WP earlier and that it was not unreasonable of the legislature to decide to introduce the reform slowly (see Runkee and White, cited above, §§ 40-41). The Court, consequently, considering it was not necessary to examine separately the complaint in respect of Article 8, did not find a violation of Article 14 taken in conjunction with Article 1 of Protocol No. 1 in respect of the non-payment to the applicants of Widow's Pension or equivalent (ibid § 42).
Consequently, this complaint is manifestly ill-founded and must be rejected in accordance with Article 35 §§ 3 and 4 of the Convention.
Accordingly, Article 29 § 3 of the Convention should no longer apply to the case.
For these reasons, the Court unanimously
Disjoins the application from the others to which it was joined;
Declares inadmissible the application.
Lawrence Early Lech Garlicki
Registrar President