European Court of Human Rights
---
You are here:
BAILII
>>
Databases
>>
European Court of Human Rights
>> KOBENTER AND STANDARD VERLAGS GMBH v. AUSTRIA - 60899/00 [2006] ECHR 917 (2 November 2006)
URL:
http://www.bailii.org/eu/cases/ECHR/2006/917.html
Cite as: [2006] ECHR 917
---
[
New search
] [
Contents list
] [
Printable RTF version
] [
Help
]
---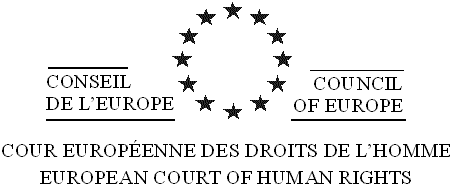 FIRST SECTION
CASE OF KOBENTER AND STANDARD VERLAGS GMBH v. AUSTRIA
(Application no. 60899/00)
JUDGMENT
STRASBOURG
2 November 2006
This judgment will become final in the circumstances set out in Article 44 § 2 of the Convention. It may be subject to editorial revision
In the case of Kobenter and Standard Verlags Gmbh v. Austria,
The European Court of Human Rights (First Section), sitting as a Chamber composed of:
Mr C.L. Rozakis, President,
Mr L. Loucaides,
Mrs F. Tulkens,
Mrs E. Steiner,
Mr K. Hajiyev,
Mr D. Spielmann,
Mr S.E. Jebens, judges,
and Mr S. Nielsen, Section Registrar,
Having deliberated in private on 12 October 2006
Delivers the following judgment, which was adopted on that date:
PROCEDURE
THE FACTS
I. THE CIRCUMSTANCES OF THE CASE
A. Background
"The punishment chamber (Strenge Kammer)
Samo Kobenter
It is strange how often the avowed defenders of western values are inclined to adopt draconian methods when they feel them to be jeopardised by people with different beliefs, ideas or lifestyles. If a writer in some odd rag just says he would like to flog gay people or beat them with bulls' pizzles, that would not normally be worth mentioning, other than to say that everyone is entitled to live out his sexual fantasies and obsessions as he pleases, even in words, as long as the objects or subjects of his desires derive as much pleasure from it as he does.
Where such matters are being dealt with in court, however, we might expect at the end of the twentieth century that a judge of even minimal enlightenment would, at the very least, deliver a judgment that differs more than somewhat from the traditions of medieval witch trials. A judge in Linz, K.-P. B., has achieved the feat of acquitting a defendant who was given the benefit of the doubt although no doubt was apparent – on the contrary, the judge's reasoning handed the flogger enough arguments to justify the threats of punishment he had made so enthusiastically, even if only in writing. That flies in the face, for a start, of any conception of law which sees the courtroom as more than just a punishment chamber for all possible tendencies.
Lending support to a homophobe's venomous hate campaign with outrageous examples from the animal kingdom casts doubt on the intellectual and moral integrity of the judge concerned. The fact that public clarifications are now needed to the effect that homosexuals are not animals prompts concern about the state of this country."
B. Defamation proceeding
a) the judgment delivered by the private prosecutor would only differ somewhat from the traditions of medieval witch trials (das vom Privatankläger gefällte Urteil würde sich nur "marginal von den Traditionen mittelalterlicher Hexenprozesse abheben") and
b) that judge K.-P. B. would lend support to a homophobe's venomous hate campaign with outrageous examples from the animal kingdom (und dieser würde "die geifernde Hetze eines Homophoben mit haarsträubenden Belegen aus dem Tierreich stützen").
II. RELEVANT DOMESTIC LAW
"1. As it may be perceived by a third party, anyone who makes an accusation against another of having a contemptible character or attitude, or of behaving contrary to honour or morality, and of such a nature as to make him contemptible or otherwise lower him in public esteem, shall be liable to imprisonment not exceeding six months or a fine (...)
2. Anyone who commits this offence in a printed document, by broadcasting or otherwise, in such a way as to make the defamation accessible to a broad section of the public, shall be liable to imprisonment not exceeding one year or a fine (...)
3. The person making the statement shall not be punished if it is proved to be true. As regards the offence defined in paragraph 1, he shall also not be liable if circumstances are established which gave him sufficient reason to assume that the statement was true."
THE LAW
I. ALLEGED VIOLATION OF ARTICLE 10 OF THE CONVENTION
"1. Everyone has the right to freedom of expression. This right shall include freedom to hold opinions and to receive and impart information and ideas without interference by public authority and regardless of frontiers. (...)
2. The exercise of these freedoms, since it carries with it duties and responsibilities, may be subject to such formalities, conditions, restrictions or penalties as are prescribed by law and are necessary in a democratic society, in the interests of national security, territorial integrity or public safety, for the prevention of disorder or crime, for the protection of health or morals, for the protection of the reputation or rights of others, for preventing the disclosure of information received in confidence, or for maintaining the authority and impartiality of the judiciary."
A. Whether there was an interference
B. Whether the interference was justified
1. "Prescribed by law"
2. Legitimate aim
3. "Necessary in a democratic society"
(a) Arguments before the Court
b) The Court's assessment
29. The Court reiterates the principles established by its case–law under Article 10 of the Convention:
(i) The press plays an essential role in a democratic society. Although it must not overstep certain bounds, in particular in respect of the reputation and rights of others, its duty is nevertheless to impart – in a manner consistent with its obligations and responsibilities – information and ideas on all matters of public interest (see De Haes and Gijsels v. Belgium, judgment of 24 February 1997, Reports 1997-I, pp. 233-234, § 37). Not only does it have the task of imparting such information and ideas, the public also has a right to receive them. Were it otherwise, the press would be unable to play its vital role of "public watchdog" (see Thorgeir Thorgeirson v. Iceland, judgment of 25 June 1992, Series A no. 239, p. 28, § 63; Bladet Tromsø and Stensaas v. Norway [GC], no. 21980/93, § 62, ECHR 1999-III; and Unabhängige Initiative Informationsvielfalt v. Austria, no. 28525/95, § 46, 26 February 2002).
(ii) This undoubtedly includes questions concerning the functioning of the system of justice, an institution that is essential for any democratic society. The press is one of the means by which politicians and public opinion can verify that judges are discharging their heavy responsibilities in a manner that is in conformity with the aim which is the basis of the task entrusted to them. Regard must, however, be had to the special role of the judiciary in society. As the guarantor of justice, a fundamental value in a law-governed State, it must enjoy public confidence if it is to be successful in carrying out its duties. It may therefore prove necessary to protect such confidence against destructive attacks that are essentially unfounded, especially in view of the fact that judges who have been criticised are subject to a duty of discretion that precludes them from replying (see Prager and Oberschlick v. Austria, judgment of 26 April 1995, Series A no. 313, p. 17, § 34).
(iii) Freedom of expression constitutes one of the essential foundations of a democratic society and one of the basic conditions for its progress and each individual's self-fulfilment. Subject to paragraph 2 of Article 10, it is applicable not only to "information" or "ideas" that are favourably received or regarded as inoffensive or as a matter of indifference, but also to those that offend, shock or disturb. As set forth in Article 10 § 2, this freedom is subject to exceptions, which must, however, be construed strictly and the need for any restrictions must be established convincingly (see Nilsen and Johnsen v. Norway [GC], no. 23118/93, § 43, ECHR 1999-VIII).
(iv) There is little scope under Article 10 § 2 of the Convention for restrictions on political speech or on debate on questions of public interest (see Sürek v. Turkey (No. 1) [GC], no. 26682/95, § 61, ECHR-IV).
(v) The notion of necessity implies a "pressing social need". The Contracting States enjoy a margin of appreciation in this respect, but this goes hand in hand with a European supervision which is more or less extensive depending on the circumstances. In reviewing under Article 10 the decisions taken by the national authorities pursuant to their margin of appreciation, the Convention organs must determine, in the light of the case as a whole, whether the interference at issue was "proportionate" to the legitimate aim pursued and whether the reasons adduced by them to justify the interference are "relevant and sufficient" (see Lingens, cited above, p. 25, §§ 39-40; and The Sunday Times v. the United Kingdom (no. 2), judgment of 26 November 1991, Series A no. 217, p. 28-29, §§ 50).
(vi) The nature and severity of the penalty imposed are also factors to be taken into account when assessing the proportionality of the interference (see, for example, Ceylan v. Turkey [GC], no. 23556/94, § 37, ECHR 1999-IV; Tammer v. Estonia, no. 41205/98, § 69, ECHR 2001-I; and Perna v. Italy [GC], no. 48898/99, § 39, 25 July 2001).
II. APPLICATION OF ARTICLE 41 OF THE CONVENTION
"If the Court finds that there has been a violation of the Convention or the Protocols thereto, and if the internal law of the High Contracting Party concerned allows only partial reparation to be made, the Court shall, if necessary, afford just satisfaction to the injured party."
A. Damage
B. Costs and expenses
C. Default interest
FOR THESE REASONS, THE COURT UNANIMOUSLY
(a) that the respondent State is to pay, within three months from the date on which the judgment becomes final in accordance with Article 44 § 2 of the Convention, the following amounts:
(i) EUR 152.61 (one hundred fifty two euros and sixty one cents) to the first applicant and EUR 10,324.96 (ten thousand three hundred twenty four euros and ninety six cents) to the second applicant in respect of pecuniary damage;
(ii) EUR 5,000 (five thousand euros) to the first applicant in respect of non-pecuniary damage;
(iii) EUR 7,971.24 (seven thousand nine hundred seventy one euros and twenty four cents) to the second applicant in respect of costs and expenses;
(iv) any tax that may be chargeable on the above amounts;
(b) that from the expiry of the above-mentioned three months until settlement simple interest shall be payable on the above amounts at a rate equal to the marginal lending rate of the European Central Bank during the default period plus three percentage points;
Done in English, and notified in writing on 2 November 2006, pursuant to Rule 77 §§ 2 and 3 of the Rules of Court.
Søren Nielsen Christos Rozakis
Registrar President