British and Irish Legal Information Institute
Freely Available British and Irish Public Legal Information
[
Home
] [
Databases
] [
World Law
] [
Multidatabase Search
] [
Help
] [
Feedback
]
European Court of Human Rights
---
You are here:
BAILII
>>
Databases
>>
European Court of Human Rights
>> SALI v. SWEDEN - 67070/01 [2006] ECHR 853 (10 October 2006)
URL:
http://www.bailii.org/eu/cases/ECHR/2006/853.html
Cite as: [2006] ECHR 853
---
[
New search
] [
Contents list
] [
Printable RTF version
] [
Help
]
---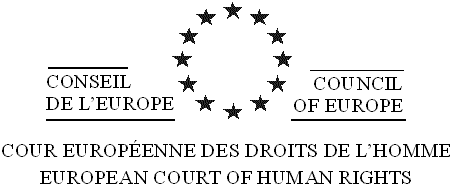 SECOND SECTION
(Application no. 67070/01)
JUDGMENT
(Friendly settlement)
STRASBOURG
10 October 2006
This judgment is final but it may be subject to editorial revision.
In the case of Sali v. Sweden,
The European Court of Human Rights (Second Section), sitting as a Chamber composed of:
Mr J.-P. Costa, President,
Mr A.B. Baka,
Mr I. Cabral Barreto,
Mrs A. Mularoni,
Mrs E. Fura-Sandström,
Ms D. Jočienė,
Mr D. Popović, judges,
and Mrs S. Dollé, Section Registrar,
Having deliberated in private on 19 September 2006,
Delivers the following judgment, which was adopted on that date:
PROCEDURE
THE FACTS
THE LAW
"SETTLEMENT
On 10 January 2006, the European Court of Human Rights (Second Section) declared admissible application no. 67070/01 lodged by Mrs Nergul Sali ("the applicant") against Sweden.
The Swedish Government ("the Government") and the applicant have now reached the following friendly settlement on the basis of respect for human rights, as defined in the European Convention for the Protection of Human Rights and Fundamental Freedoms, in order to terminate the proceedings before the Court.
a) The Government will pay, ex gratia, the sum of SEK 70,000 (seventy thousand) to the applicant. The amount will be paid to her counsel, Mr Alexander E. Broch, who has been authorised by the applicant to receive payment on her behalf. Execution of the payment will take place when the Government has received the Court's judgment striking the case out of its list of cases.
b) The applicant declares that she has no further claims on the Swedish State based on the facts of the above application.
c) The Government and the applicant undertake not to request the reference of the case to the Grand Chamber under Article 43 § 1 of the Convention after the delivery of the Court's judgment.
This settlement is dependent upon the formal approval of the Government at a Cabinet meeting."
FOR THESE REASONS, THE COURT UNANIMOUSLY
Done in English, and notified in writing on 10 October 2006, pursuant to Rule 77 §§ 2 and 3 of the Rules of Court.
S. Dollé J.-P. Costa
Registrar President