European Court of Human Rights
---
You are here:
BAILII
>>
Databases
>>
European Court of Human Rights
>> VELSKAYA v. RUSSIA - 21769/03 [2006] ECHR 837 (5 October 2006)
URL:
http://www.bailii.org/eu/cases/ECHR/2006/837.html
Cite as: [2006] ECHR 837
---
[
New search
] [
Contents list
] [
Printable RTF version
] [
Help
]
---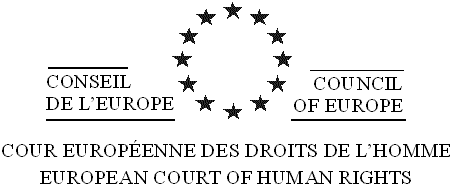 FIRST SECTION
(Application no. 21769/03)
JUDGMENT
STRASBOURG
5 October 2006
This judgment will become final in the circumstances set out in Article 44 § 2 of the Convention. It may be subject to editorial revision.
In the case of Velskaya v. Russia,
The European Court of Human Rights (First Section), sitting as a Chamber composed of:
Mr C.L. Rozakis, President,
Mr L. Loucaides,
Mrs F. Tulkens,
Mrs N. Vajić,
Mr A. Kovler,
Mrs E. Steiner,
Mr K. Hajiyev, judges,
and Mr S. Nielsen, Section Registrar,
Having deliberated in private on 14 September 2006,
Delivers the following judgment, which was adopted on that date:
PROCEDURE
THE FACTS
I. THE CIRCUMSTANCES OF THE CASE
II. RELEVANT DOMESTIC LAW
1. The RSFSR Code of Civil Procedure (in force until 1 February 2003)
2. Enforcement Proceedings Act (Law of 21 July 1997)
THE LAW
I. ALLEGED VIOLATION OF ARTICLE 6 § 1 OF THE CONVENTION AND ARTICLE 1 OF PROTOCOL NO. 1
Article 6 § 1
"In the determination of his civil rights and obligations ..., everyone is entitled to a fair ... hearing within a reasonable time... by [a]... tribunal..."
Article 1 of Protocol No. 1
"Every natural or legal person is entitled to the peaceful enjoyment of his possessions. No one shall be deprived of his possessions except in the public interest and subject to the conditions provided for by law and by the general principles of international law..."
A. Submissions by the parties
The Court's assessment
1. Admissibility
2. Merits
II. APPLICATION OF ARTICLE 41 OF THE CONVENTION
"If the Court finds that there has been a violation of the Convention or the Protocols thereto, and if the internal law of the High Contracting Party concerned allows only partial reparation to be made, the Court shall, if necessary, afford just satisfaction to the injured party."
FOR THESE REASONS, THE COURT UNANIMOUSLY
Done in English, and notified in writing on 5 October 2006, pursuant to Rule 77 §§ 2 and 3 of the Rules of Court.
Søren Nielsen Christos Rozakis
Registrar President