British and Irish Legal Information Institute
Freely Available British and Irish Public Legal Information
[
Home
] [
Databases
] [
World Law
] [
Multidatabase Search
] [
Help
] [
Feedback
]
European Court of Human Rights
---
You are here:
BAILII
>>
Databases
>>
European Court of Human Rights
>> GREENHALGH v. UNITED KINGDOM - 61956/00 [2006] ECHR 789 (05 September 2006)
URL:
http://www.bailii.org/eu/cases/ECHR/2006/789.html
Cite as: [2006] ECHR 789
---
[
New search
] [
Contents list
] [
Printable RTF version
] [
Help
]
---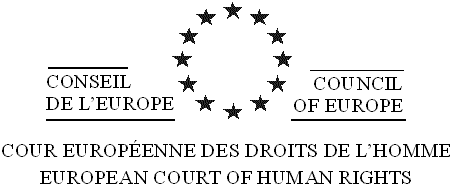 FOURTH SECTION
CASE OF GREENHALGH v. THE UNITED KINGDOM
(Application no. 61956/00)
JUDGMENT
(Friendly Settlement)
STRASBOURG
5 September 2006
This judgment is final but may be subject to editorial revision.
In the case of Greenhalgh v. the United Kingdom,
The European Court of Human Rights (Fourth Section), sitting as a Chamber composed of:
Chamber composed of:
Mr J. Casadevall, President,
Sir Nicolas Bratza,
Mr G. Bonello,
Mr M. Pellonpää,
Mr K. Traja,
Mr S. Pavlovschi,
Mr J. Šikuta, judges,
and Mr T.L. Early, Section Registrar,
Having deliberated in private on 11 July 2006,
Delivers the following judgment, which was adopted on that date:
PROCEDURE
THE FACTS
THE CIRCUMSTANCES OF THE CASE
II. RELEVANT DOMESTIC LAW AND PRACTICE
THE LAW
On 27 March 2006 the Government notified the Court that the applicant had received payment of GBP 3,888.59.
FOR THESE REASONS, THE COURT UNANIMOUSLY
Decides to strike the application out of its case list.
Done in English, and notified in writing on 5 September 2006, pursuant to Rule 77 §§ 2 and 3 of the Rules of Court.
T.L. Early Josep Casadevall
Registrar President