European Court of Human Rights
---
You are here:
BAILII
>>
Databases
>>
European Court of Human Rights
>> DUDA v. POLAND - 67016/01 [2006] ECHR 1122 (19 December 2006)
URL:
http://www.bailii.org/eu/cases/ECHR/2006/1122.html
Cite as: [2006] ECHR 1122
---
[
New search
] [
Contents list
] [
Printable RTF version
] [
Help
]
---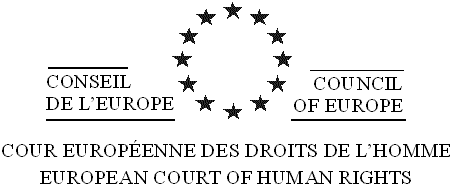 FOURTH SECTION
(Application no. 67016/01)
JUDGMENT
STRASBOURG
19 December 2006
This judgment will become final in the circumstances set out in Article 44 § 2 of the Convention. It may be subject to editorial revision.
In the case of Duda v. Poland,
The European Court of Human Rights (Fourth Section), sitting as a Chamber composed of:
Sir Nicolas Bratza, President,
Mr G. Bonello,
Mr M. Pellonpää,
Mr K. Traja,
Mr L. Garlicki,
Ms L. Mijović,
Mr J. Šikuta, judges,
and Mr T.L. Early, Section Registrar,
Having deliberated in private on 28 November 2006,
Delivers the following judgment, which was adopted on that date:
PROCEDURE
THE FACTS
I. THE CIRCUMSTANCES OF THE CASE
"The Regional Court cannot find any reason for [releasing the applicant from custody]."
"The prolongation of the pre-trial detention is justified as a delay was caused by allowing evidence to be obtained from the DNA test that was very important for the case. However, the detention should not be prolonged without justification. Therefore, the Supreme Court finds that it is possible to terminate the proceedings before 31 August 2000."
It appears from the minutes of the session that the applicant's lawyer was absent but had been informed about it by telephone. The applicant appealed against this decision submitting, inter alia, that in 1997 he had been living in an institution for the homeless. He informed the local police about this and he was unaware about the arrest warrant issued against him. The appeal was rejected on 22 May 2000.
II. RELEVANT DOMESTIC LAW
Article 249 § 5 provides that the lawyer of a detained person should be informed of the date and time of court sessions at which a decision is to be taken concerning prolongation of detention on remand.
THE LAW
I. ALLEGED VIOLATION OF ARTICLE 5 § 3 OF THE CONVENTION
"Everyone arrested or detained in accordance with the provisions of paragraph 1 (c) of this Article shall be ... entitled to trial within a reasonable time or to release pending trial. Release may be conditioned by guarantees to appear for trial."
A. Admissibility
28. The Court reiterates that it is well established in its case-law that an applicant must make normal use of those domestic remedies which are likely to be effective and sufficient. When a remedy has been attempted, use of another remedy which has essentially the same objective is not required (see Yaşa v. Turkey judgment of 2 September 1998, Reports of Judgments and Decisions 1998-VI, § 71).
B. Merits
1. Arguments before the Court
2. The Court's assessment
(a) Principles established under the Court's case-law
(b) Application of the principles to the circumstances of the present case
In this context the Court would emphasise that "other preventive measures" are expressly foreseen by Polish law to secure the proper conduct of criminal proceedings and that under Article 5 § 3 the authorities, when deciding whether a person should be released or detained, are obliged to consider alternative measures for ensuring his appearance at the trial. Indeed, that Article lays down not only the right to "trial within a reasonable time or release pending trial" but also provides that "release may be conditioned by guarantees to appear for trial" (see Jablonski, cited above, § 83).
There has therefore been a violation of Article 5 § 3 of the Convention.
II. ALLEGED VIOLATION OF ARTICLE 5 § 4 OF THE CONVENTION
"Everyone who is deprived of his liberty by arrest or detention shall be entitled to take proceedings by which the lawfulness of his detention shall be decided speedily by a court and his release ordered if the detention is not lawful."
(a) Article 5 § 4 of the Convention entitles an arrested or detained person to institute proceedings bearing on the procedural and substantive conditions which are essential for the "lawfulness", in Convention terms, of their deprivation of liberty (see, among many others, Brogan and Others v. the United Kingdom, judgment of 29 November 1988, Series A no. 145 B, pp. 34-35, § 65).
(b) Although it is not always necessary that the procedure under Article 5 § 4 be attended by the same guarantees as those required under Article 6 of the Convention for criminal or civil litigation, it must have a judicial character and provide guarantees appropriate to the kind of deprivation of liberty in question (see, for instance, Assenov and Others v. Bulgaria, judgment of 28 October 1998, Reports of Judgments and Decisions 1998 VIII, p. 3302, § 162, and Włoch v. Poland, no. 27785/95, § 125, ECHR 2000-XI, both with reference to Megyeri v. Germany, judgment of 12 May 1992, Series A no. 237-A, p. 11, § 22).
(c) The proceedings must be adversarial and must always ensure "equality of arms" between the parties. In the case of a person whose detention falls within the ambit of Article 5 § 1(c) a hearing is required (see Nikolova v. Bulgaria [GC], no. 31195/96, § 58, ECHR 1999-II; Assenov and Others, cited above, § 162, with references to Schiesser v. Switzerland, judgment of 4 December 1979, Series A no. 34, p. 13, §§ 30 31; Sanchez Reisse v. Switzerland, judgment of 21 October 1986, Series A no. 107, p. 19, § 51; and Kampanis v. Greece, judgment of 13 July 1995, Series A no. 318-B, p. 45, § 47).
(d) Furthermore, Article 5 § 4 requires that a person detained on remand be able to take proceedings at reasonable intervals to challenge the lawfulness of his detention (see Assenov and Others, cited above, p. 3302, § 162, with a reference to Bezicheri v. Italy, judgment of 25 October 1989, Series A no. 164, pp. 10-11, §§ 20-21).
As regards the remaining two sessions at which his detention was prolonged, the Court notes that from the evidence submitted by the Government it appears that the domestic court had summoned the applicant's lawyer to the court sessions and that she had failed to appear. The applicant's assessment that the summons might not have reached the lawyer on time has not been substantiated. In this connection the Court reiterates that in cases where characteristics pertaining to the applicant's personality and level of maturity and reliability are of importance in deciding on his dangerousness, Article 5 § 4 requires an oral hearing in the context of an adversarial procedure involving legal representation (see Waite v. the United Kingdom, no. 53236/99, § 59, 10 December 2002). The Court considers, however, that in the present case the question of the assessment of the applicant's character or mental state did not arise. His personal attendance at all of the sessions at which his detention on remand had been prolonged was therefore not required, and the presence of his lawyer would have ensured respect for equality of arms in those proceedings.
III. APPLICATION OF ARTICLE 41 OF THE CONVENTION
"If the Court finds that there has been a violation of the Convention or the Protocols thereto, and if the internal law of the High Contracting Party concerned allows only partial reparation to be made, the Court shall, if necessary, afford just satisfaction to the injured party."
A. Damage
B. Costs and expenses
C. Default interest
FOR THESE REASONS, THE COURT UNANIMOUSLY
(a) that the respondent State is to pay the applicant, within three months from the date on which the judgment becomes final in accordance with Article 44 § 2 of the Convention, EUR 1,000 (one thousand euros) in respect of non-pecuniary damage, and EUR 1,150 (one thousand one hundred and fifty euros) in respect of costs and expenses, to be converted into Polish zlotys at the rate applicable at the date of settlement, plus any tax that may be chargeable;
(b) that from the expiry of the above-mentioned three months until settlement simple interest shall be payable on the above amounts at a rate equal to the marginal lending rate of the European Central Bank during the default period plus three percentage points;
Done in English, and notified in writing on 19 December 2006, pursuant to Rule 77 §§ 2 and 3 of the Rules of Court.
T.L. Early Nicolas Bratza
Registrar President