British and Irish Legal Information Institute
Freely Available British and Irish Public Legal Information
[
Home
] [
Databases
] [
World Law
] [
Multidatabase Search
] [
Help
] [
Feedback
]
European Court of Human Rights
---
You are here:
BAILII
>>
Databases
>>
European Court of Human Rights
>> Aurora and Alexandru STAN v Romania - 33825/05 [2009] ECHR 679 (31 March 2009)
URL:
http://www.bailii.org/eu/cases/ECHR/2009/679.html
Cite as: [2009] ECHR 679
---
[
New search
] [
Contents list
] [
Printable RTF version
] [
Help
]
---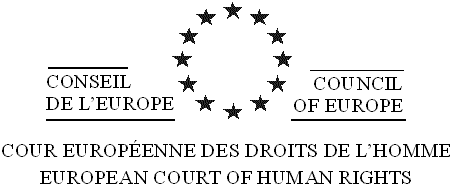 THIRD SECTION
DECISION
Application no. 33825/05
by Aurora and Alexandru STAN
against Romania
The European Court of Human Rights (Third Section), sitting on
31 March 2009 as a Chamber composed of:
Josep Casadevall, President,
Corneliu Bîrsan,
Alvina Gyulumyan,
Egbert Myjer,
Ineta Ziemele,
Luis López Guerra,
Ann Power, judges,
and Santiago Quesada, Section Registrar,
Having regard to the above application lodged on 7 September 2005,
Having deliberated, decides as follows:
THE FACTS AND PROCEDURE
The applicants, Ms Aurora Stan and Mr Alexandru Stan, are Romanian nationals who were born in 1931 and 1929 respectively and live in Lugoj. The Romanian Government ("the Government") are represented by their Agent, Mr Răzvan-Horaţiu Radu.
On 10 January 2008 the President of the Third Section decided to give notice to the Government of the applicants' complaints concerning the
non-enforcement of a judgment ordering the authorities to prepare the documentation pertaining to the acquisition of ownership title.
By letter dated 23 May 2008 the Government's observations were sent to the applicants, who were requested to submit any observations together with any claims for just satisfaction in reply by 4 July 2008.
By letter dated 30 October 2008, sent by registered post, the applicants were notified that the period allowed for submission of their observations had expired on 4 July 2008 and that no extension of time had been requested. The applicants' attention was drawn to Article 37 § 1 (a) of the Convention, which provides that the Court may strike a case out of its list of cases where the circumstances lead to the conclusion that the applicant does not intend to pursue the application. The applicants received this letter on 5 November 2008. However, no response has been received.
THE LAW
The Court considers that, in these circumstances, the applicants may be regarded as no longer wishing to pursue their application, within the meaning of Article 37 § 1 (a) of the Convention. Furthermore, in accordance with Article 37 § 1 in fine, the Court finds no special circumstances regarding respect for human rights as defined in the Convention and its Protocols which require the continued examination of the case. In view of the above, it is appropriate to strike the case out of the list.
For these reasons, the Court unanimously
Decides to strike the application out of its list of cases.
Santiago Quesada Josep Casadevall
Registrar President