British and Irish Legal Information Institute
Freely Available British and Irish Public Legal Information
[
Home
] [
Databases
] [
World Law
] [
Multidatabase Search
] [
Help
] [
Feedback
]
European Court of Human Rights
---
You are here:
BAILII
>>
Databases
>>
European Court of Human Rights
>> Mirko DEBELJEVIC v Serbia - 30903/04 [2009] ECHR 596 (17 March 2009)
URL:
http://www.bailii.org/eu/cases/ECHR/2009/596.html
Cite as: [2009] ECHR 596
---
[
New search
] [
Contents list
] [
Printable RTF version
] [
Help
]
---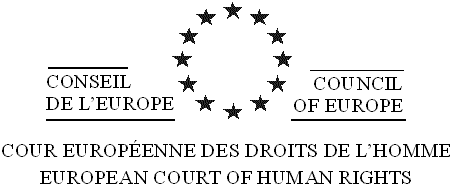 SECOND SECTION
DECISION
Application no. 30903/04
by Mirko DEBELJEVIĆ
against Serbia
The European Court of Human Rights (Second Section), sitting on 17 March 2009 as a Chamber composed of:
Françoise Tulkens, President,
Ireneu Cabral Barreto,
Vladimiro Zagrebelsky,
Danutė Jočienė,
Dragoljub Popović,
András Sajó,
Nona Tsotsoria, judges,
and Sally Dollé, Section Registrar,
Having regard to the above application lodged on 28 July 2004,
Having deliberated, decides as follows:
THE FACTS
The applicant, Mr Mirko Debeljević, was, at the relevant time, a citizen of the State Union of Serbia and Montenegro. He was born in 1947 and lives in Pljevlja.
The applicant complained about the non-enforcement of the final civil court judgment, concerning his foreign currency savings deposited with the Pljevaljska banka in Montenegro. However, the applicant did not reply to the Court's request to specify by 18 August 2008 the State or States against which he would like to proceed, despite correspondence from the Registry, sent by registered post, warning him that his case might be struck out under Article 37 § 1 (a) of the Convention should the circumstances lead the Court to conclude that an applicant does not intend to pursue the application. The applicant received this letter on 12 July 2008, but has not responded to date.
THE LAW
The Court considers that, in these circumstances, the applicant may be regarded as no longer wishing to pursue his application, within the meaning of Article 37 § 1 (a) of the Convention. Furthermore, in accordance with Article 37 § 1 in fine, the Court finds no special circumstances regarding respect for human rights as defined in the Convention and its Protocols which require the continued examination of the case. In view of the above, it is appropriate to strike the case out of the list.
For these reasons, the Court unanimously
Decides to strike the application out of its list of cases.
Sally Dollé F. Tulkens
Registrar President