European Court of Human Rights
---
You are here:
BAILII
>>
Databases
>>
European Court of Human Rights
>> ILTER v. TURKEY - 43554/04 [2009] ECHR 1404 (29 September 2009)
URL:
http://www.bailii.org/eu/cases/ECHR/2009/1404.html
Cite as: [2009] ECHR 1404
---
[
New search
] [
Contents list
] [
Printable RTF version
] [
Help
]
---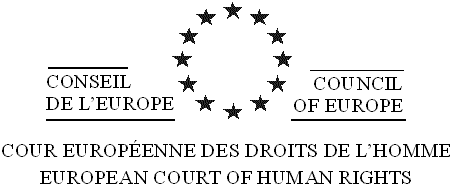 SECOND SECTION
(Application no. 43554/04)
JUDGMENT
STRASBOURG
29 September 2009
This judgment will become final in the circumstances set out in Article 44 §2 of the Convention. It may be subject to editorial revision.
In the case of İlter v. Turkey,
The European Court of Human Rights (Second Section), sitting as a Chamber composed of:
Françoise Tulkens, President,
Ireneu Cabral Barreto,
Vladimiro Zagrebelsky,
Danutė Jočienė,
András Sajó,
Nona Tsotsoria,
Işıl Karakaş, judges,
and Françoise Elens-Passos, Deputy Section Registrar,
Having deliberated in private on 8 September 2009,
Delivers the following judgment, which was adopted on that date:
PROCEDURE
THE FACTS
I. THE CIRCUMSTANCES OF THE CASE
II. RELEVANT DOMESTIC LAW
"Commissioned officers, military personnel and non-commissioned officers, together with persons who have retired [from such positions], are natural members of the social facilities (orduevi)... of the army."
"In the event that retired members or a member of their families are found to engage in activities involving religious fundamentalism and retrogression (irtica) or secession of the national territory, or to make statements and carry out activities against the Turkish Armed Forces, their entry to the social facilities ... of the army shall be prohibited by the Turkish General Staff temporarily or permanently."
THE LAW
I. ALLEGED VIOLATION OF ARTICLES 6, 9, 10 AND 11 OF THE CONVENTION
A. Admissibility
B. Merits
1. Lack of access to classified documents (Article 6 of the Convention)
2. Articles 9, 10 and 11 of the Convention
II. OTHER ALLEGED VIOLATIONS OF THE CONVENTION
III. APPLICATION OF ARTICLE 41 OF THE CONVENTION
FOR THESE REASONS, THE COURT UNANIMOUSLY
Done in English, and notified in writing on 29 September 2009, pursuant to Rule 77 §§ 2 and 3 of the Rules of Court.
Françoise Elens-Passos Françoise Tulkens
Deputy Registrar President