British and Irish Legal Information Institute
Freely Available British and Irish Public Legal Information
[
Home
] [
Databases
] [
World Law
] [
Multidatabase Search
] [
Help
] [
Feedback
]
European Court of Human Rights
---
You are here:
BAILII
>>
Databases
>>
European Court of Human Rights
>> Ivan Penchev IVANOV v Bulgaria - 33551/04 [2009] ECHR 1205 (30 June 2009)
URL:
http://www.bailii.org/eu/cases/ECHR/2009/1205.html
Cite as: [2009] ECHR 1205
---
[
New search
] [
Contents list
] [
Printable RTF version
] [
Help
]
---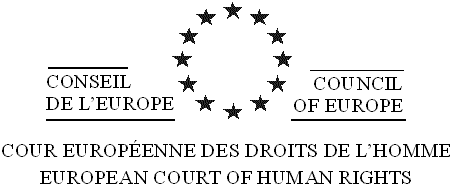 FIFTH SECTION
DECISION
Application no. 33551/04
by Ivan Penchev IVANOV
against Bulgaria
The European Court of Human Rights (Fifth Section), sitting on 30 June 2009 as a Chamber composed of:
Peer Lorenzen, President,
Rait Maruste,
Karel Jungwiert,
Renate Jaeger,
Mark Villiger,
Mirjana Lazarova Trajkovska,
Zdravka Kalaydjieva, judges,
and Claudia Westerdiek, Section Registrar,
Having regard to the above application lodged on 9 September 2004,
Having regard to the partial decision of 6 January 2009,
Having deliberated, decides as follows:
PROCEDURE
The case originated in an application lodged with the Court on 9 September 2004 by Mr Ivan Penchev Ivanov, a Bulgarian national who was born in 1954 and lives in Varna. The Bulgarian Government are represented by their Agent, Mrs N. Nikolova, of the Ministry of Justice.
On 6 January 2009 the Court declared the application partly inadmissible and decided to communicate the applicant's complaints concerning the length of the criminal proceedings against him and the lack of effective remedies in that regard.
On 17 February 2009 the applicant informed the Court that he wished to withdraw the application as he had initiated domestic proceedings against the State for damages stemming from the criminal proceedings against him.
THE LAW
The Court considers that, in these circumstances, the applicant may be regarded as no longer wishing to pursue his application, within the meaning of Article 37 § 1 (a) of the Convention. Furthermore, in accordance with Article 37 § 1 in fine, the Court finds no special circumstances regarding respect for human rights as defined in the Convention and its Protocols which require the continued examination of the case. In view of the above, it is appropriate to strike the case out of the list.
For these reasons, the Court unanimously
Decides to strike the application out of its list of cases.
Claudia Westerdiek Peer Lorenzen
Registrar President